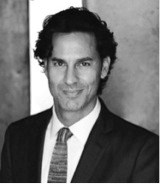 Soho/Tribeca, NYC (PRWEB) January 22, 2014
Haute Living Real Estate Network will feature Marc Palermo as a preferred real estate professional. This exclusive circle of leading real estate agents and brokers presents opulent estates and luxurious properties to the affluent buyers and homeowners looking to purchase the best of the best in residential listings. Featuring properties with over-the-top amenities in the most exclusive locations, members of the Haute Living Real Estate Network ensure that readers are exposed to the finest that market has to offer.
About Haute Living Real Estate Network
Haute Living Real Estate Network specializes in selecting top real estate professionals, creating the most prominent directory for exceptional listings. The network website is an online destination for all real estate related news and features daily blog posts that provide up-to-date information on affluent markets, real estate developments and celebrity home sales/purchases. Access all of this information and more by visiting: http://www.hauteresidence.com/.
About Marc Palermo
Marc Palermo has 20 years of experience selling luxury townhouses, condos and co-ops in NYC & Brooklyn. Marc is a sought after broker for buyers and developers alike. They rely on his expertise and experience to keep them informed of the complex New York real estate market, from trends to investment opportunities. Marc is a member of the real estate Board of New York is a recent graduate of its prestigious NYRS master program and has served on condominium and co-op boards, giving him in-depth experience on the finer points of financing, co-op regulations and negotiations unique to the New York metropolitan real estate market. Marc is proud of using real estate to revitalize some of Manhattan's and Brooklyn's greatest neighborhoods.
To learn more, visit Marc J. Palermo's Haute Real Estate Network profile.