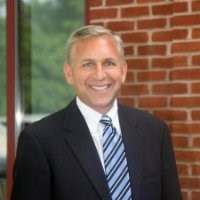 Pwnie Express has significantly advanced the state-of-the-art for enterprise security intelligence to address today's threats in both wired and wireless networks.
Boston, Massachusetts (PRWEB) January 22, 2014
Pwnie Express, the only technology to assess wired and wireless network security in remote locations on demand, today announced Stephen Pace would join as executive vice president of sales and services. Pace will be responsible for driving Pwnie Express' sales strategy and global expansion.
Pace is a highly accomplished, results-oriented sales executive with more than 30 years experience in helping early- to mid-stage companies rapidly capture market share. Steve was responsible for sales, channels, service and support at Core Security, a leading provider of predictive security intelligence solutions.
Earlier, Pace also was a founding member and chief operating officer of Chosen Security, acquired by PGP. He also has served as VP of sales and services at GeoTrust, which was acquired by VeriSign, senior vice president of sales and marketing at NaviSite, which was sold to Time Warner, and SVP of worldwide sales and marketing at Seagate Software, which was acquired by Veritas.
"Pwnie Express has significantly advanced the state-of-the-art for enterprise security intelligence to address today's threats in both wired and wireless networks," said Pace. "With the real-time capability using their innovative sensors that make it incredibly easy to see all the things in order to assess risk in remote and distributed networks, customers can rapidly and easily evaluate the hard-to reach areas of their organization, which are providing today's high-risk attack paths. I look forward to contributing to the company's sales and market growth at this pivotal time."
"Steve has a proven track record of successfully building customer focused sales and services teams and growing revenue for emerging leaders in information security," said Paul Paget, Pwnie Express CEO. "He is a demonstrated strategic sales leader having directed enterprise security startup companies and will be a great asset to the Pwnie Express team."
About Pwnie Express
Pwnie Express is the leading provider of innovative sensors that assess network security risks in remote and hard to reach locations. Thousands of enterprises and government organizations worldwide rely on Pwnie Express's products to conduct drop-box penetration testing and provide unprecedented insight into their distributed network infrastructure. Pwnie Express's smart devices all organizations to see all the things while leveraging open source tools and platforms. The award-winning products are backed by the expertise of Pwnie Express Labs, the company's security research arm. The company is headquartered in Boston, Massachusetts. For more information contact http://www.pwnieexpress.com