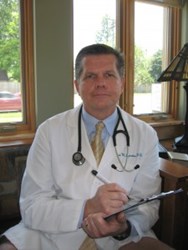 Naperville, IL (PRWEB) January 21, 2014
Dental patients who are suffering from gum disease symptoms are now offered a trusted and convenient alternative to traditional gum disease removal. Dr. Kaz Zymantas is a leading Naperville dentist who offers dental patients the option of receiving LANAP, a highly recommended type of laser gum surgery in Naperville, IL, to remove their diseased gum tissue quickly and effectively while saving as much of their healthy gum tissue as possible.
LANAP is an FDA cleared method for alleviating gum disease symptoms and is recommended over more traditional gum disease removal methods because it allows for a quicker recovery time, reduces bleeding and inflammation, and helps save patients' natural teeth. It also causes limited recession of the gums. Patients who seek the many benefits of laser gum surgery in Naperville, IL, are encouraged to call Dr. Zymantas and set up a LANAP appointment at their earliest convenience.
LANAP is quickly becoming the preferred method for laser gum surgery in Naperville, IL, because it is a trusted and FDA-cleared procedure that offers many benefits over traditional gum disease removal procedures. Patients who choose LANAP to treat their gum disease find that their recovery time is shortened because the precision laser utilized in the treatment is designed to target only diseased gum tissue while leaving healthy gum tissue intact. This high level of accuracy is also credited for alleviating some of the pain that patients experience during the gum disease removal process.
Dental patients who are interested in the benefits of laser gum surgery in Naperville, IL, are advised to schedule a LANAP appointment with Dr. Zymantas as soon as possible. Quick removal of diseased gum tissue is imperative for saving teeth and alleviating painful gum disease symptoms.
About the Doctor
Dr. Kaz Zymantas is a general dentist offering personalized dental care for patients in Naperville, IL for over 30 years. Dr. Zymantas received his Doctor of Dental Surgery from the University of Illinois and has earned a fellowship in the American Academy of General Dentistry, an honor belonging to only three percent of dentists in the world. Dr. Zymantas is part of one percent of dental professionals providing the LANAP FDA cleared laser procedure for gum disease and periodontal treatment. To learn more about Dr. Zymantas and his dental services visit his website at http://www.lanapnaperville.com.