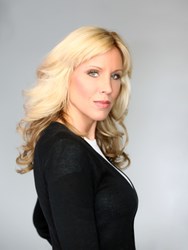 Newport Beach, CA. (PRWEB) January 22, 2014
It's no secret that Orange County is a mecca for plastic surgery. With the number of procedures performed increasing year over year, yet still faced with an unstable economy, patients often inquire about ways to finance all or part of the costs associated with having a cosmetic procedure. As one of the top Orange County plastic surgeons, Dr. Joseph T. Cruise sees a large number of patients and is faced with this question frequently.
"I hear so many different reasons why patients would like financing available to them. It just made sense to come up with the best possible options to accommodate their needs," stated Dr. Cruise.
For more information, please visit:
http://orangecountycosmeticsurgery.com/cosmetic-financing-about/
The majority of life's costlier purchases have prescribed financing options; mortgage loans, car loans, electronic and appliance store cards, etc. Most people will be surprised to learn that in 2012 $11 billion dollars was spent on cosmetic procedures in the U.S. alone and the region with the most cosmetic procedures performed was the Mountain/Pacific (statistics provided by the American Society of Plastic Surgeons). It only makes sense for there to be options available for plastic surgery as well. For this reason, Orange County plastic surgeon Dr. Joseph T. Cruise is now offering the following financing options to his patients.
Care Credit - A GE owned company that provides financing for elective health, beauty and wellness expenses. A quick and easy application with a credit decision usually provided within minutes. A variety of payment terms and interest rates offered.
Med Loan Finance - Specializes in helping patients finance medical procedures. Assist with all types of credit histories and backgrounds. They have partnered with a sub-prime lender who will review and approve patients based on a variety of factors. Typically a credit score of 500 or better is required.
Other Options - If patients have been approved through alternate financing prior to seeking treatment with Dr. Cruise, his office will inquire about the possibility of accepting this form of payment.
Dr. Joseph Cruise and his staff are hopeful that by offering financing options more patients will be able to achieve their cosmetic goals.
About Cruise Plastic Surgery:
Cruise Plastic Surgery, located in Newport Beach, Orange County, California, is one of the top plastic surgery practices in the Southern California region. The director, Dr. Joseph T. Cruise, is a fully trained, board-certified plastic surgeon specializing in facelift, breast augmentation, tummy tuck and other cosmetic surgery procedures. Dr. Cruise is also one of the region's best known surgeons for rhinoplasty (nose surgery), neck lift surgery and gynecomastia. His dedication and focus is clearly evident in the comprehensive educationally based web site he manages and the concierge-like customer service his patients receive from the entire office. Experience and predictably good results have earned him the distinction of being one of the best plastic surgeons in Orange County.