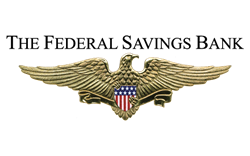 In October, mortgage raets dipped slightely as a result of the federal government shutdown, but have since risen.
Chicago, IL (PRWEB) January 22, 2014
As shown on Mortgage News Daily, mortgage rates reached six-week lows on Jan. 20, averaging 4.5 percent for a 30-year fixed-rate home loan. The Federal Savings Bank thinks though rates were in a similar range during the previous week, the difference is about 0.03 percent in closing costs.
Mortgage News Daily reported that interest rates over the past eight months have been on an upward trajectory until recent weeks. Declines in mortgage rates during that time have been relatively short-lived. In October, mortgage rates dipped slightly as a result of the federal government shutdown, but have since risen. Following the Federal Reserve's decision to taper quantitative easing by $10 billion per month, mortgage rates rose to about 4.8 percent before subsiding this week.
The Fed's fiscal policy has allowed millions of Americans to find low cost mortgage options and stimulated the housing market. It is unclear what the central bank's next move will be, but it is likely it will continue to reduce stimulus spending over 2014.
While there is no movement in the mortgage market on Martin Luther King Day, there is a possibility that mortgage rates will continue to improve for Americans next week, according to Mortgage News Daily.
"We caught our second consecutive day of improvement in rate markets today," Ted Rood of Wintrust Mortgage told Mortgage News Daily. "While the gains weren't huge, they did improve pricing for most loans. Next week is light on data, with no movement Monday for MLK holiday. My Magic 8 Ball said 'probably so' when I asked if it was safe to float for the moment. Probably as reliable an indicator as any! As always, if you're happy with your current pricing, could certainly do worse than locking it up."
Contact The Federal Savings Bank, a veteran owned bank, to explore low rate mortgage options.