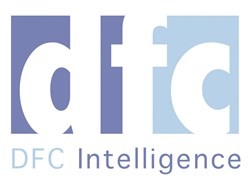 Based on the performance of 2013, DFC Intelligence is forecasting 2014 to be a record year for PC games.
San Diego, CA (PRWEB) January 22, 2014
According to the new Core PC Game Usage report from DFC Intelligence, core PC game play outside Asia increased slightly in 2013 versus 2012. This was despite the fact that few major titles were released in 2013.
"We thought, with the lack of major new releases, that overall usage would be down," said DFC analyst Jeremy Miller. "However, the top titles of 2012 continued to do well in 2013 and new titles like Battlefield 4 and Total War: Rome II had solid performances." Overall, the number one title remains League of Legends, followed by Dota 2, the title that had the most growth in 2013. New versions of popular sports titles like FIFA 2014 also did very well.
Both League of Legends and Dota 2 are part of the Massively Online Battle Arena (MOBA) category which has become the most popular segment for PC games. The first-person shooter (FPS) category has also shown strong growth which has helped offset the decline among Massively Online Multiplayer Games (MMOG).
The core PC game market remains split between games that charge up-front fees and titles that are free to download and play and generate revenue from selling virtual items and/or subscriptions. Surprisingly, core PC gamers spend slightly more time playing the titles that charge upfront fees.
Based on the performance of 2013, DFC Intelligence is forecasting 2014 to be a record year for PC games. According to Miller, "the pipeline of big new titles is looking very strong and core gamers seem to be willing to spend more money than ever."
The Core PC Game Usage report consists of a written report and interactive data spreadsheets. The report focuses on core titles in all markets except Asia and does not include browser or social network games. DFC Intelligence will be releasing full revenue forecasts for all market segments in February. This will include a free white paper that looks at the spending power of the core gamer segment across all major categories, including console, PC and mobile. This segment is expected to see the most spending growth over the next two years.
On February 11, DFC Intelligence will be releasing a complimentary brief in conjunction with GameIndustry International. This brief will look at forecasts for the substantial expected growth of spending among core gamers across all major platforms. This brief is available for free to readers of GameIndustry International that signup here. The full forecasts are available to all subscribers to DFC's research package services which provides access to additional reports, historical data, regular updates, more detailed breakouts by country and genre and the ability to search the DFC database and download data to Excel spreadsheets.
DFC Intelligence (http://www.dfcint.com) is a strategic market research and consulting firm focused on interactive entertainment and the emerging video game, online game, interactive entertainment and portable game markets. Since 1995, DFC has published in-depth strategic market reports and subscription-based research services. DFC research is used by more than 300 leading companies in over 30 countries worldwide.