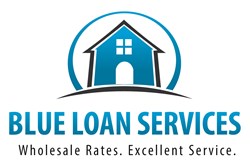 San Diego, CA (PRWEB) January 21, 2014
Blue Loan Services, a California mortgage lender, provides wholesale rates for home purchase and refinance loans, as well as access to the most trusted California mortgage lenders and specialized loan products for many years. The company's website offers a number of tools that homeowners and home buyers can use to find the best mortgage scenarios for their unique financial situations and lifestyles, as well as news on the latest mortgage trends and other stories that affect mortgage rates and home prices. The company, headed by senior loan officer, Brandon Blue, and his father, Robert Blue, is dedicated to serve its customers with honesty, integrity and competence. Blue Loan Services also offers advice to mortgage seekers on what to make of current California mortgage rates.
Now as the mortgage world braces for next week's FOMC meeting, California mortgage rates have been relatively unchanged. A January 21st report from Mortgage News Daily says, "Mortgage rates were slightly higher today, but remain near their best levels in more than 6 weeks. The first rate sheets of the day were noticeably weaker, but several lenders revised rates during the day as market conditions improved. 4.5% remains the most prevalently quoted conforming 30yr fixed rate for ideal scenarios (best-execution). When adjusted for day to day changes in closing costs, rates rose an equivalent of 0.01% today. Today's relative lack of change in the rate environment is partly a function of the empty event calendar. There was little to inspire bond markets (which ultimately affect mortgage rate sheets) in either direction."
Blue Loan Services also notes that the reason that rates have come to a standstill may be because the rate improvements that have been seen this January may be running out of momentum. Whatever the case, the loan company reminds borrowers that rates are expected to be heading up throughout the year, so any pockets of improvement (such as what has been seen over the past few weeks) should be seen as opportunities to lock in a lower mortgage rate which could save thousands of dollars over the life of the loan.
Of course, there is always a chance that the recent decreases could continue. If the Fed decides to go easy on the taper decision, this might be the case. However, Blue Loan Services urges caution for those who would like to float their rates to see if rates will go down any further. Borrowers who float should be very careful and keep a sharp eye out for any signs that rates might be reversing. In any case, the safest course of action would be to lock now, or lock on application if the borrower does not have a loan already being processed.
Blue Loan Services can help those who wish to lock in today's low mortgage rates to find the best possible loans for their situation and work quickly to get approved so that they can avoid higher rates down the line. Their fast online loan application and documentation portal makes it simple for clients to submit their application and keep track of their loan's progress. With a reputation for fast, reliable and courteous service, the company's team of experienced loan officers can be especially useful during this time of rapidly changing mortgage rates.
For more information on how Blue Loan Services can help California home loan borrowers get approved for their home purchase loan or refinance quickly, please visit BlueLoanServices.com or call 1-888-929-BLUE (2583) to speak with an experienced mortgage professional.
CA Dept of Real Estate -- Licensed Broker #01094374 NMLS #938365