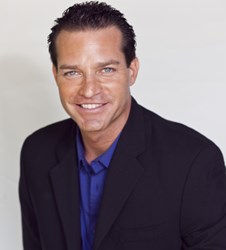 Here's an analogy of switching from traditional cigarettes to E-Cigs. If you're a big drinker and your drink of choice is Absolute Vodka, you wouldn't switch to Jack Daniels in the effort totally quit now would you? Logically, your answer would be No!
Los Angeles, CA (PRWEB) January 23, 2014
A review of these new proposed bans and restrictions reveal changes are coming rapidly for the wildly popular E-Cigarette brands whose creative marketing messages tout the ability to enjoy the Freedom to Smoke almost anywhere. Learn how market leaders like Blu and Njoy Electronic Cigarettes, who are owned by Big Tobacco, will be affected by existing bans and upcoming regulations.
Chicago bans the use of E-Cigarettes wherever the use of cigarettes is prohibited. The city also requires retailers to keep E-Cigarettes behind the counter, and it is illegal for retailers to sell them to people under the age of 18. Members of the city council explained that they felt that E-Cigarettes were being used by tobacco companies to lure in young smokers and some critics also believe the sweet flavors may be geared toward a younger generation, and teens may become addicted to the nicotine. (5 NBC Chicago – January 16, 2014) http://bit.ly/1eIW3Yc
New York City bans the use of E-Cigarettes everywhere that smoking is banned. Former Mayor Michael Bloomberg cited a lack of evidence that E-Cigarettes help people quit smoking as a reason for the ban. Bloomberg felt that allowing E-Cigarettes to be used in public would encourage people to transition to using traditional cigarettes. The marketing to young people was also cited as the reason for initiating bans. (CNN- December 30, 2013) http://cnn.it/19MxdHA
Entire States Ban or Restrict E-Cigarette Use: Four states — Utah, North Dakota, Arkansas and New Jersey (Washington Post – October 29, 2013) http://wapo.st/1fe1Xz1 have already sided with the American Lung Association by including e-cigarettes in indoor smoking bans. http://bit.ly/1fCGeoM
A new California bill has also been proposed that would block the sale of cigarettes, tobacco products and electronic cigarettes to individuals via the Internet. Internet sales of tobacco products are to be considered as a severe threat to the health and safety of children due to there being no verification of age when products of tobacco are purchased through the Internet. (Los Angeles Times-January 13, 2014) http://lat.ms/KJZIJO
Connecticut is considering legislature that would ban "vaping" (a term used for smoking e-cigs) anywhere that smoking is prohibited. (Washington Post – October 29, 2013) http://wapo.st/1fe1Xz1 Massachusetts is considering legislature that would make it illegal to use e-cigarettes on school grounds, in workplaces and in public buildings. Also, they may soon no longer be sold to minors. (Boston Globe/Boston.com – October 1, 2013) http://bo.st/1aL7BsB Washington D.C. Council members are proposing to add electronic cigarettes to the city's indoor smoking ban. (Washington Post - April 9, 2013) http://wapo.st/1c5WdZf
Freedom Laser Therapy is a Los Angeles based Nicotine Addiction clinic. The Clinic was established in April 2003 and has treated over ten thousand smokers. When it comes to methods for quitting smoking Freedom Laser Therapy's company mantra is: "Why Use Nicotine to Quit Nicotine?" If a smoker is actually attempting to permanently break their addiction, it is not a sound theory to keep serving the addiction with more nicotine. Nicotine, the addictive substance in cigarettes naturally leaves the body within 72 hours after you stop using it. Craig Nabat, Freedom Laser Therapy President, says, "A clear analogy is as followed: If you're a big drinker, and your drink of choice is Absolute Vodka, you wouldn't switch to Jack Daniels in the effort totally quit now would you? Logically, your answer would be No!"
Freedom Laser Therapy fears by allowing E-Cigarettes to be so socially accessible, it is only slowing down the process of smokers quitting for good. With the introduction of E-Cigarettes, their popularity has unraveled the momentum towards thousands of American smokers giving up nicotine forever. Even worse, this delivery device for a drug is introducing thousands of teens to nicotine for the first time. Freedom Laser Therapy never needs to debate whether electronic cigarettes are healthier than traditional cigarettes; they probably are, but if teenagers are being introduced to nicotine because of them, then the Electronic Cigarette is undisputedly a dangerous product. Freedom Laser Therapy would like to witness in 2014 the same regulations be placed on Electronic Cigarettes as traditional cigarettes.
Craig Nabat, Former Smoker and Freedom President, says, "The writing is on the wall: if enough cities and states begin to restrict electronic cigarette smoking in public buildings and restaurants than not long thereafter E-Cigs will be regulated, just like traditional cigarettes."
Company Information:
Freedom Laser Therapy invented and distributes the new at home Freedom Quit Smoking System. Freedom's 10 day quit smoking method provides the smoker an all-natural alternative for quitting smoking, which does not require any continued exposure to nicotine. The Freedom System provides psychological support, behavior modification techniques and educational information about nicotine addiction that is needed to improve the chances that a person will stay quit. Proprietary vitamins and antioxidants are provided to support the body's natural fight against toxins. The Freedom System assists a smoker in quitting smoking naturally. The Freedom Quit Smoking System is America's Nicotine Free & Natural Way to Quit!