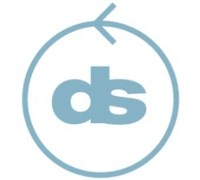 "We are delighted to welcome both Dr. John Devane and Mr. Alan Cooke to the Board" commented Executive Chairman, Dr. John Climax. "Their industry expertise will be of significant benefit at what is an exciting stage of development for Dignity Sciences."
Dublin, Ireland (PRWEB UK) 23 January 2014
Dignity Sciences Limited, a privately held biopharmaceutical company, today announced two non-executive director appointments to the company's Board, Dr. John Devane and Mr. Alan Cooke.
Dr. John Devane will bring a wealth of experience having founded and successfully sold both Athpharma Limited and AGI Therapeutics plc. Dr. Devane also held a number of senior roles in Elan Corporation plc. over a 20 year period, including the position of Executive Vice President of Research & Development.
Mr. Alan Cooke, who also has extensive experience in the healthcare and pharmaceutical market, is Chief Finanical Officer of Trulife Group Limited and is Chairman of the Trinity College Institute of Neuroscience. Mr. Cooke has held a number of senior positions including President, Chief Operating Officer and Chief Financial Officer of Amarin Corporation plc. and Vice President, Global Strategic Planning of Elan Corporation plc.
About Dignity Sciences
Dignity Sciences, a privately held biopharmaceutical company, was established to discover and develop scientifically innovative healthcare solutions that improve the quality of life of people with diseases for which current therapies are unsatisfactory. Dignity Sciences is led by recognized experts in developing omega-6 fatty acids, including their bioactive derivatives, for the treatment of human disease.