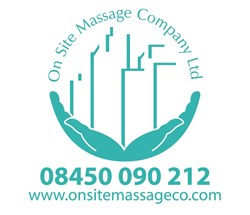 For me and my colleagues it was a welcome relief from the traditional corporate culture
(PRWEB UK) 30 January 2014
Laughter Yoga is a revolutionary idea. A complete wellbeing workout, that can help resolve workplace stress and create a happy, energetic and motivated workforce.
Developed almost 20 years ago, Laughter Yoga is now taking off in workplaces around the UK as a proven technique to reduce stress in the workplace. BBC Scotland recently tried it out, Google and the Financial Times are both advocates.
Most recently, On Site Massage Co recently provided a workshop for UK TV. A great team building tool, group laughter can create a happy and motivated workforce and encourages positive thinking and creativity.
Yogic Laughter instructor Nihat explains: "I used to work for a major financial corporation where I started running laughter yoga sessions on lunchtimes. For me and my colleagues it was a welcome relief from the traditional corporate culture."
Breathing exercises are used to prepare the lungs for laughter, followed by a series of 'laughter exercises' that lead to prolonged and hearty unconditional laughter. Nisha, another Laughter Yoga instructor working for On Site Massage Co added: "when I first introduced laughter yoga, it was as part of a wellbeing workshop. Working with diverse groups of people, from accountants through to teachers, I found people opened up and it was a great bonding exercise."
There are personal benefits too, by releasing endorphins we feel happier and more relaxed. Laughter puts us in a good mood, which can help us have a positive outlook on life. Nisha took a first date to a Laughter Yoga session: "It was a really great way to open up and let our inhibitions go." That date is now her fiancé!
With proven health and lifestyle benefits, Laughter Yoga is a cost effective, fun and easy to implement wellbeing tool that reduces physical, mental and emotional stress.
About On Site Massage Co. On Site Massage Co (established 2003) provide mobile office massage and wellbeing services nationally. Services include: Acupressure Chair Massage, Indian Head Massage, At Desk Massage, Reflexology and Sports/Remedial Massage. Popular workshops include: Stress Management, Posture Awareness and Relaxation Techniques. With over 11 years' experience offering treatments, workshops and classes within the workplace, On Site Massage Co has a now added Laughter Yoga to the workplace classes on offer.