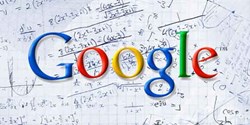 Lots of SEO tactics stopped working in 2013, and now digital marketers need to focus on new, innovative ways to rocket up the rankings in 2014. A new SEO guide by Link-Assistant.Com tells how to win at SEO this year.
Minsk, Belarus (PRWEB) January 22, 2014
Link-Assistant.Com, the leading SEO and SMM software provider and the creator of SEO PowerSuite (a top-notch toolkit for search engine optimization) and BuzzBundle (an advanced social media marketing app) published a detailed overview of the major recent Google's updates.
The guide is also supplied with two sets of actionable steps to effective content strategies and safe link building that explain how to:

avoid any issues with duplicate content, scraped content and keyword stuffing
adjust one's keyword strategies to conventional search and theme relevancy
spot low-quality and spammy backlinks and get rid of them
find relevant high-quality sources for getting new links and for co-citation link building
and a lot more.
*About the Latest Changes in the Google's Environment*
2013 is characterized as a year of rapid change and fluidity in the SEO industry. That was the year when the SEO field was drastically transformed and modified. Lots of SEO techniques once considered as the best practices turned to be inefficient, and may even serve to damage overall online visibility now.
*About Link-Assistant.Com Guide to the Latest Google's Algos*
"2013 was an eventful year for the whole SEO industry. Lots of SEO techniques ceased into existence, and the remained ones were getting more and more complicated. Some SEOs even started to speak about the death of industry. But SEO didn't die. It has evolved," says Viktar Khamianok, CEO, Link-Assistant.Com.
"The reality is that Google keeps introducing updates to weed out fraud and make results maximally relevant to what people are searching for. As a result, less credible SEO tactics stop working, and digital marketers need to focus on new, innovative ways to rocket up the rankings," continues Viktar.
"With that in mind, we have created a new SEO guide that explains the recent Google's updates and tells how to deal with them. I'm sure the guide will be of great help to website promoters and let them win at SEO in 2014," sums up Link-Assistant.Com's CEO.
For more info visit: http://www.link-assistant.com/news/key-google-updates.html.
Want to stay abreast of the latest industry news? Say hello to Link-Assistant.Com on Facebook fb.me/LinkAssistant, Twitter @LinkAssistant and Google Plus gplus.to/LinkAssistant.
*About Link-Assistant.Com*
Link-Assistant.Com is a niche leading company with over 5 years' experience and more than 500,000 clients in over 120 countries. The company develops industry-proven and market tested SEO and SMM solutions for bloggers, SEO enthusiasts and SEO companies. Link-Assistant.Com products are built on the latest technologies and providing the greatest flexibility for users on the market today.