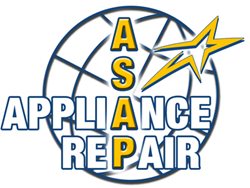 Woodstock, GA (PRWEB) January 23, 2014
In recent years, ASAPpliance Repair has emerged as a premier provider of residential and commercial appliance service in the North Atlanta metro area. Today, ASAPpliance Repair launches a new web site: ASAPApplianceAtlanta.com. This web site more clearly describes ASAP's commitment to honest, transparent, and prompt service and adds new convenience features such as online booking and consumer appliance tips.
Lana Grishin, owner of ASAPpliance Repair, says, "Our goal is to streamline and expedite the appliance service experience. There are hidden costs to delayed service, including time investment, spoiled food, and operational costs in commercial settings. Whether you need same-day refrigerator repair in Woodstock, dryer repair in Kennesaw, or oven repair in Marietta, we're the service to call."
The new web site adds an online appointment booking form which allows customers to book appointments for appliance repair online in minutes. Additionally, ASAP now provides invaluable consumer resources including appliance maintenance tips, energy conservation tips, and appliance manufacturer resources.
In addition to the desktop web site, ASAPpliance Repair provides a fully-featured mobile web site for mobile users. The mobile web site includes all of the essential features from the desktop site: online booking, detailed service descriptions, promotional coupons, and pricing / warranty information.
ASAPpliance Repair sets itself apart from other appliance repair companies by providing fully transparent pricing and warranty details and a commitment to simple, streamlined service. Customers will never have to experience confusing call menus, no-show appointments, or hidden costs.
Each of ASAP's technicians undergoes expert training and thorough background checks – and each technician is EPA-certified, meaning they can handle even the most hazardous appliance issues. Other awards ASAP's technicians have received include Master Certified Appliance Professional (MCAP) and Certified Service Manager (CSM) from the Professional Service Association, an independent appliance repair authority.
For more information about ASAPpliance Repair, to inquire about appliance service, or for press and media inquiries, please visit our web site at http://www.ASAPApplianceAtlanta.com.
About ASAPpliance Repair
ASAPpliance Repair, North Atlanta's premier appliance service provider, offers residential and commercial appliance repair services to homeowners and businesses in Woodstock and throughout the Atlanta metro area.
ASAP repairs most common and boutique brands and provides most appliance repair services: refrigerator repair, dryer repair, washer repair, oven repair, stove repair, and range repair -- among others. Same-day service is our specialty.