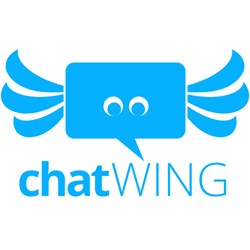 Dallas, TX (PRWEB) January 26, 2014
In line with the growing subscriber base of Chatwing widget, the company's developers are pushing for more artistic chatrooms. These chatrooms are filled with creative background themes filled with aesthetic designs. The developers have also improved the widget's customization functions so that users will have more choices in tweaking their chatrooms.
Accessing the new background themes is easy. First, the user must register in the Chatwing database. The registration process takes only few seconds and there is no activation links required. From there, the user can go to his account dashboard and start tinkering with the customization options. He can combine chat room app font sizes, colors, and border styles to create the desired effect. Once the customization is complete, the user can now embed the chatbox in different ways.
There are hundreds of website chat room background themes to choose from. All of these are different from each other and they are created by mixing colors, lines, and curvature. Users can even submit a request for custom themes and the developers will handle the tasks right away. Requesting for a custom theme is under Chatwing's premium services.
The background themes became strongly popular with bloggers and website owners. Based on the opinions of the bloggers, the themes gave them greater privileges when it comes to online chat. Their blogs also had a higher visitor return rate.
The Chatwing chat software subscriber base is growing in a rapid pace, prompting the developers to apply new strategies from time to time. Web users can expect for better features in the coming weeks and months.
About Chatwing.com
Chatwing.com is a company that has brought innovation to the modern chat widget. Operating for more than five years now, Chatwing and its team of developers have dozens of ideas ready to be introduced to the public. The Chatwing chat app is an easy-to-use online tool that can help web users interact with each other and can also generate continuous traffic. Chatwing will always be a "freemium" application for everyone.