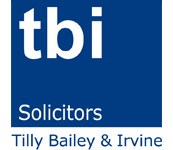 Many vulnerable patients have little or no knowledge that they could be experiencing medical negligence
(PRWEB UK) 23 January 2014
In a recent article published in The Telegraph, the NHS Litigation Authority stated that a total of nearly one fifth of the UK annual health service budget will be set aside to compensate thousands of patients harmed by negligent care. This is due to a significant increase in the number of complaints against GPs, which was recorded to have doubled in the five years from 2007 to 2012.
John Hall, Head of Clinical Negligence at TBI Solicitors said: "Many vulnerable patients have little or no knowledge that they could be experiencing medical negligence through their local GP. This is someone who they trust to prescribe them the right medication in the correct dosage for their condition.
"Sadly this isn't always the case. We've had cases of misdiagnosis, delays in care and clerical errors that may seem trivial on paper- but these issues when addressed too late can ultimately cost someone further injury or even their life.
"In our experience, these errors can have a knock-on effect on the way in which a practice operates. One medical error can spiral out of control and lead to a catalogue of errors with the whole practice taking the brunt, rather than negligent individuals and their superiors" Mr Hall concluded.
The legal experts at Tilly Bailey & Irvine are on-hand to discuss whether or not you have a claim. They will also be able to offer professional, impartial advice on the next steps of action to take.
Tilly Bailey & Irvine endeavour to proceed quickly and correctly with claims and are also on-hand to discuss formal complaints through your local practice and primary care trust. For more information visit the TBI Law website.
(1) 'Jaw-dropping' rise in NHS claims after scandals, The Telegraph, 19 Jul 2013
About Tilly Bailey & Irvine Solicitors
Tilly Bailey & Irvine Solicitors is the Tees Valley's largest full service law firm with offices in Hartlepool, Stockton on Tees, Wynyard Park and Barnard Castle. For further advice contact Tilly Bailey & Irvine Solicitors on 0800 052 6824 follow on Twitter @tbilaw or connect on LinkedIn.