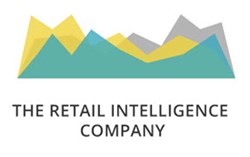 "I'm particularly excited to partner with online and omni-channel retailers to help them optimize their pricing, assortment and lifecycle management with the most advanced cloud-based solutions on the market today."
New York, New York (PRWEB) January 23, 2014
Premier provider of Retail Intelligence solutions, Upstream Commerce, has appointed B2B technology marketing and product development veteran Mauricio Barberi as the company's Chief Marketing Officer. In this role, Mr. Barberi will drive strategies and programs to accelerate revenue growth and cement the company's position as the leader in the enterprise retail market.
Mr. Barberi comes to Upstream Commerce from GT Nexus, a leading innovator in cloud-based supply chain management solutions for large retailers and manufacturers, where he led a team of professionals across three continents as Senior Vice President of Global Marketing.
"As a key member of our executive team, Mauricio will partner with our sales, client services and product teams to drive our branding, marketing communications, public and analyst relations, web presence, social media, demand and lead generation, events and sales enablement programs," said Upstream Commerce Co-founder and Chief Executive Officer, Amos Peleg.
"He brings the ideal combination of strategic thinking, execution experience, strong B2B marketing skills and solid knowledge of how retailers use technology to optimize their operations and financial performance," added Mr. Peleg.
Prior to GT Nexus, Mr. Barberi was Senior Vice President of Worldwide Marketing at $200 million software and services provider, CGS, where he revitalized the BlueCherry suite of software solutions for the retail & apparel sector. Before CGS, he was Senior Vice President of Marketing at digital archiving and records management company, Mobius Management Systems, where he was instrumental in driving growth to $100 million by the time of the acquisition by ASG.
Mr. Barberi also served as Vice President of Marketing & New Products at CRM services firm and Siebel partner, C3i, where he helped double revenue to $54 million in three years. He also held senior positions in management consulting with Accenture and product development with Schlumberger.
"I'm particularly excited to partner with online and omni-channel retailers to help them optimize their pricing, assortment and lifecycle management with the most advanced cloud-based solutions on the market today," stated Mr. Barberi. "Upstream Commerce has a proven solution, currently used by some of the most innovative retailers in the world, such as Staples, Toys-R-Us, Shoebuy.com, Woodcraft, eBags and leaders in high-end apparel retailing, health & beauty, home improvement and pet care."
Mr. Barberi holds an MBA from Harvard Business School and a SB in Mechanical Engineering from Massachusetts Institute of Technology. He is based in Upstream Commerce's New York City office and joins a growing team of sales and marketing professionals based in multiple US locations.
About Upstream Commerce
Upstream Commerce transforms how retailers around the world grow sales and boost margins through real-time competitive insights, smarter pricing and optimal product assortment. By delivering automated, real-time intelligence gathering and analytics, Upstream Commerce helps retailers develop, implement and continuously enhance pricing, merchandising, promotion and lifecycle management for all their products.
The company's cloud-based solutions are purpose-built to simplify and streamline the complex data gathering, matching and processing required for actionable retail intelligence. In addition, advanced analytics build and test business scenarios, recommend optimal pricing and provide lifecycle intelligence for every product and category. Through its Retail Intelligence Suite, Upstream Commerce delivers the most complete and accurate Pricing Intelligence and Assortment Intelligence solutions, helping retailers drive sustainable revenue growth while enhancing margins.
To learn more about the Upstream Commerce Retail Intelligence Suite, please visit http://www.UpstreamCommerce.com or call (800) 815-1842.
-30-
Media Contact:
Naomi K. Shapiro, M.A.
Marketing Communications Manager, Upstream Commerce
NaomiS(at)UpstreamCommerce(dot)com