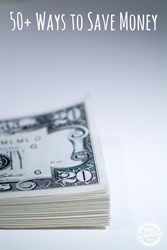 Consider eating a small snack before heading out to the store this week.
Dallas, Texas (PRWEB) February 02, 2014
How to save money with kids? Seasoned Moms are sharing ways to save money and manners for kids on Kids Activities Blog. Keep the family budget in check and the household safe and sane with these helpful tips.
Money saving tips are always a favorite for frugal minded families. Over 50 tips have been compiled from blogging Moms. The list is divided into grocery tips, household tips, personal tips, and entertainment tips.
The grocery tips include hunting for manager special markdowns, planning meatless dinners, baking bread, shopping only from a list, buying generic, using coupons wisely, and eating a small snack before the grocery trips to avoid impulse buys.
Personal money saving tips include buying a hair cut kit to cut the kids hair, considering to buy gently used kids clothes, making gifts for holidays and birthdays, and trying home remedies before heading out to the doctor's office. Making baby food is a great and healthy alternative to the pricey baby jars at the grocery store, too.
Seasoned Moms have compiled a list of goals or manners that we would like to see in kids. Being thankful by saying please and thank you tops the list. Teach the kids not to interrupt when someone is talking. Patience is the key to that skill.
Teach the kids to keep unpleasant opinions about others to themselves, especially in the grocery store line or at the restaurant. Use words to build people up instead of teasing or making fun of others.
Do not pick the nose in public. If there is something in the mouth or nose, remove it with a napkin. Cover the mouth when sneezing. This simple habit will make a big difference especially when living with many siblings.
For a complete list of tips, check out Kids Activities Blog this week. Come get inspired to keep the household safe and sane and the family budget in check.
About Kids Activities Blog
Kids Activities Blog is a website created by two moms (who collectively have 9 children), Rachel Miller and Holly Homer from June Cleaver Nirvana. It is their daily goal to inspire parents and teachers to play with kids. This interactive website publishes simple things to do with kids twice a day. Kids Activities Blog is a great tool for moms and teachers to find kid-friendly activities that create memories and sneak learning into the fun.