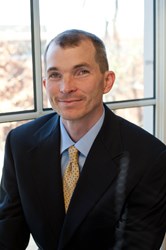 Nashville, TN (PRWEB) January 27, 2014
Virsys12, a leading Nashville-based, Silver Salesforce.com Cloud Alliance Partner, announced today two upcoming area events as well as the addition of key staff positions and promotions as the growing firm expands to meet increasing demand for cloud-based CRM, mobile and automated products.
Virsys12 will host the Nashville Salesforce Developer User Group January 2014 Meeting, along with co-host Digesh Shah, on January 28, 5:00 – 7:00pm, to be held at HealthStream. The event will feature a technical look at the new Salesforce1 Customer platform and will be presented by Ryan Upton. Registration is available on meetup.com.
On March 5th, Virsys12 will partner with email marketing powerhouse Emma for a joint Salesforce1 presentation at Emma headquarters in Nashville. Space will be limited. Registration details will be announced.
A recent recipient of a NEXT Award for Technology Startup, Virsys12 continues to establish itself as a leader in Salesforce integration and implementation with a focus on healthcare in Nashville. This month, they announce the addition of Senior Consultant Zane Prater, a former HCA executive, certified PMP (Project Management Professional) and a salesforce.com Certified Developer and Administrator. Also joining the team as Associate Consultant is Michael Crockett, a salesforce.com Certified Administrator and a healthcare veteran previously with Glenwood Systems and Community Health Systems. Salesforce.com Certified Advance Administrator and Sales Cloud Consultant Jill Uhrine joined Virsys12 in 2013 as Senior Consultant. Previously, Uhrine was an independent consultant and a senior account manager for Healthways. Recent Virsys12 promotions include Natalie Simmons to Consultant and Hope Musgrove to Associate Consultant, Marketing.
Virsys12 founder and president Tammy Hawes and vice president and partner Valerie Landkammer attended the leading technology conference, Dreamforce 2013, at the end of last year and they will share key take-a-way strategies for 2014 at both Virsys12 hosted Q1 events as well as through the Virsys12 blog. You can sign up for the blog here.
Virsys12 is a leading Nashville-based Silver Salesforce.com Cloud Alliance Partner. The rising firm is a technology consultancy specializing in Salesforce products and focused on healthcare. Founder and CEO Tammy Hawes along with her partner, Valerie Landkammer, bring over 30 years of executive success achieved across a wide variety of large, small, public and private enterprises. Virsys12's rapidly growing individually certified team maintains top customer satisfaction ratings and excels in lean business process and creative solutions. Virsys12 is the choice for any business using cloud data to improve quality, speed, security and accountability in their operations. For more information, visit http://www.virsys12.com.
Salesforce, Salesforce1 and others are among the trademarks of salesforce.com