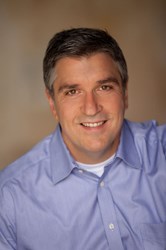 A shift is occurring in which companies are no longer using business analysts to determine what the future of a business looks like – instead, they are turning to data scientists.
New York, NY (PRWEB) January 23, 2014
Making predictions for the New Year is as time-honored a tradition as crowding the gym in January or swearing off sweets. Up to the task, Caserta Concepts president Joe Caserta looks into his cloud-based crystal ball to see what is in store for Big Data in 2014. He also takes a look back at what he predicted last year for the Big Data world in 2013 to see how those predictions held up. First a look ahead to 2014:
1. Relational databases will be further challenged by NoSQL Databases: Big Data projects need the flexibility that NoSQL Databases offer, with the ability to scale out on the fly. So while relational databases aren't going anywhere, expect NoSQL Databases like Cassandra, MongoDB, Apache HBase and Oracle NoSQL DB to give them a run for the money. Think polyglot persistence – using different database models, depending upon what is needed – instead of sticking with just one technology. Also look for standardization around the NoSQL paradigm to mature this year.
2. Search technology will dominate Business Intelligence: Right now, if you want to see the trending stock price of General Electric , simply Google "GE stock price" for an instant visualization. This is a basic example of search technology merged with business intelligence. Businesses currently search their data all the time, but become frustrated when they are forced to master a proprietary BI graphical user interface to construct queries, and have access to only structured data within their enterprise data warehouse.
This year, the convergence of BI and Search technologies on your corporate data will become reality so businesses can "Google" their structured and unstructured data to instantly get the business intelligence they are looking for. More and more, you will be able to ask questions in plain English and get the answers you need, when you need them.
3. IT will move to Hybrid Cloud solutions and Hybrid IT Organizations: The Hybrid Cloud, in which a business uses both private and public cloud storage solutions for their data, offers the best of both worlds when it comes to business – the storage and flexibility of the cloud, as well as the speed and safety of having internal networking. With the hybrid cloud, archiving is moving from antiquated tape backups to a seamless cloud strategy. That means quicker and more agile data retrieval than in the past, which should make data owners happy. The Hybrid Cloud can also mean huge cost savings as well.
Now a look at what Joe said about 2013:
1. Big Data and data warehouses will merge to become the Big Data warehouse: Prediction status: Accurate. While not all sectors are quite there yet, there is an increasing common ground between the two, thanks to software frameworks like Hadoop and NoSQL databases. We will continue to see data processing workloads move to the platforms best suited for them as the demands for Big Data increase. And now with the introduction of Hadoop 2.0, YARN will usher new tools compatible with the analytic requirements serviced by the traditional data warehouse community.
2. Watch for the transition from business analyst to data scientist: Prediction status: Accurate. Data scientists are now one of the hottest professions around – according to Indeed.com, the growth rate for the profession was more than 17,500 percent this summer. As Joe wrote in Wired Magazine last year, "a shift is occurring in which companies are no longer using business analysts to determine what the future of a business looks like – instead, they are turning to data scientists" to understand how their business is going. Expect the demand for data scientists to continue to grow, as predicted last year. That means those currently working as business analysts need to sharpen their programing, engineering and mathematical skills.
3. Big Data warehouses will exist on the Cloud: Prediction status: Accurate. Amazon's Redshift, their MPP database designed for data warehousing, was their fastest growing AWS service last year. Microstrategy, Teradata and Microsoft all announced last year they are offering the company's full portfolio on the cloud. IBM, too, has been busy preparing for a cloud-centric future announcing it will invest $1.2 billion this year in expanding its global cloud infrastructure. The cost differential between purchasing space on the cloud versus purchasing hardware infrastructure makes it ideal for startups and companies looking to reduce IT expenditures. Expect more Big Data warehouses on the Cloud in 2014.
About Caserta Concepts
Caserta Concepts is a consulting and technology services firm that specializes in big data analytics, data warehousing and business intelligence. With a worldwide network of professionals, Caserta Concepts collaborates with global Fortune 1000 clients to help them gain new business insights through a better understanding of their data. The company was founded by internationally recognized data warehouse authority and author, Joe Caserta, in 2001. For more information, please visit http://www.casertaconcepts.com Connect with Caserta Concepts on Twitter (@casertaconcepts) and LinkedIn. You can also follow Joe Caserta on Twitter at @joe_caserta.