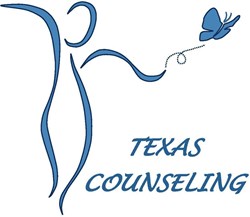 Dallas, TX (PRWEB) January 22, 2014
The start of the new year means that many people are setting resolutions. The challenging part is sticking with those resolutions throughout the year. Texas Counseling offers some suggestions on how to keep those resolutions.
Texas Counseling notes that many people start strongly with their resolutions and gradually get away from them as time passes by. The important thing is to keep the commitment people have made to themselves. One way for people to commit to their resolutions is to write them down on paper. People tend to commit more to their resolutions when they have written them down. It is also a good idea to tell someone about the resolutions. The more people know about the resolutions, the more likely the resolution maker will follow through on them. Once these goals are shared, people feel more accountable to others and are more likely to stick with the resolution.
The next step is to prioritize and break down each resolution into smaller goals. It is easier to fulfill a smaller goal than the original resolution. Another way to do this is to find something fun and exciting as part of the goal and enjoy working to achieve it. An example would be making a special coffee or meal on bill day, if the goal is to pay bills on time. People can find creative ways to keep themselves motivated.
In order to fulfill the resolution, it makes sense to set a reasonable goal with a time table. Aim at achieving a small goal each day, week, month, and so on. If the goal is to exercise more this year, start with a 10-minute walk each day and increase each week by three to five minutes until the desired goal is met. Those choosing to go to the gym can start by going two to three days a week. Find a fun class. The exercise program can be varied to avoid muscle aches.
Extra incentive may be needed to keep the resolution going after the start of the year. To keep the motivation going, find a friend with a similar goal and share success stories. Remember that tomorrow is a new day. Ignore the mental resistance and stay strong with each new day.
For information about Texas Counseling's services and workshops, visit http://www.therapistcounselortexas-counseling.com or call 469-499-4597.
<br>About Texas Counseling:<br>
Galit Ribakoff M.S., LPC-S, NCC specializes in helping individuals and couples achieve life changes by using creative ways to resolve issues in a non-judgmental and safe environment. She works with clients to reach their desired changes, improvements, and self growth, attaining their therapy goals. Ribakoff's emphasis includes individual and couples counseling, sex therapy and group therapy. She offers help with building and maintaining healthy relationships, sexuality, sex and intimacy issues, increasing self confidence, dealing with stress, depression or anxiety, grief and loss, and parenting skills. She has evening appointments available and offers reasonable rates. Visit the Texas Counseling website for more information.