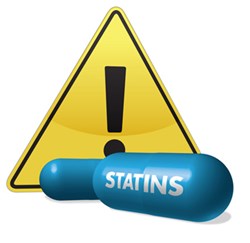 I feel how frustrated these women are because they all tried to do the right things to try and reduce their cholesterol
(PRWEB) January 23, 2014
Earlier this year, The United States Judicial Panel on Multidistrict Litigation heard a petition to have all Lipitor cases centralized in a single district (MDL No. 2459 In Re: Lipitor (Atorvastatin Calcium) Marketing, Sales Practices and Products Liability Litigation). Although the petition was denied, the panel indicated the petition would be granted if more lawsuits were filed in the future. The law firm McSweeney / Langevin is helping woman bring claims against Pfizer for allegedly causing them type II diabetes following Lipitor use.
Since the August 2013 Order denying a MDL, there have additional lawsuits filed throughout the country and according to attorney David Langevin, case volume no longer appears to be an issue. (Michele E. Murphy v. Pfizer Inc., C.A. No. 2:13-01420; Michele E. Murphy v. Pfizer Inc., C.A. No. 2:13-01420; Dolores Perrine v. Pfizer Inc., C.A. No. 8:13-02524; Alice F. Shivers, et al. v. Pfizer Inc., C.A. No. 5:13-02828; Janice C. Adams, et al. v. Pfizer Inc., C.A. No. 8:13-01735). A second MDL petition is scheduled for the end of this month. (MDL No. 2502 Lipitor Products Liability Litigation)
The Food and Drug administration announced the changes to the safety information on the labels of statins such as Pfizer Inc.'s Lipitor, AstraZeneca's Crestor and Merck & Co's Zocor.
The FDA announcement follows several studies linking statins to an increased risk of diabetes for women.
A January 23, 2012JAMA Internal Medicine study entitled Statin Use and Risk of Diabates Mellitus in Postemenopausl Women in the Women's Health Initiave revealed 50 to 79 year old who took statins were 48% more likely to suffer from type 2 diabetes when compared to women who did not.
Additional studies have also indicated a potential link between statin use and type 2 diabetes in women.
A study conducted by The Lancet, published February 17, 2010 entitled Statins and Risk of Incident diabetes: a Collaborative Meta-Analysis of Randomised Statin Trial, suggested statin therapy was associated with a 9% increased risk for diabetes.
A March 23, 2010 study conducted by the American College of Cardiology: Atorastatin Causes Insulin Resistence and Increases Ambient Glycemia in Hypercholesterolemic Patients concluded statin treatment resulted in "significant increases in fasting insulin and glycated hemoglobin levels consistent with insulin resistance and ambient glycemia in hypercholesterolemic patients."
A March 21, 2011 Atherosclerosis study entitled Differential Metabolic Effects of Distinct Statins found daily statin users have a "significantly increased risk" of developing diabetes.
Attorneys Rhett A. McSweeney and David M. Langevin have discussed statin use and type 2 diabetes with a number of women throughout the United States. Langevin states, "the one thing I hear time and time again from the women I have talked with is how surprised they were when they received their diabetes diagnosis. Most of these women have low BMIs and are non-smokers. In addition, most have been eating right and excising in an attempt to keep their cholesterol low. I can feel how frustrated these women are because they all tried to do the right things to try and reduce their cholesterol. Unfortunately, one of the things they did was take statins, and it appears there may be a link between cholesterol lowering drugs and diabetes. If true, it is sad because nobody would trade a slightly reduced cholesterol level for diabetes."
About the personal injury law firm of McSweeney / Langevin
With the sole purpose of helping the injured, the personal injury law firm McSweeney / Langevin ensures victims and victims' families are adequately compensated for wage loss, medical expenses and pain and suffering. While most firms have you speak with an "investigator" or "case manager," McSweeney / Langevin connects people with one if its attorneys who will be handling your case. The firm handles personal injury cases related to dangerous/defective pharmaceutical drugs, dangerous/defective medical devices, and serious/catastrophic injury claims. For more information, visit http://www.westrikeback.com or call 1-800-888-4425.