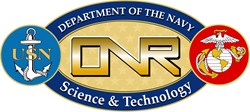 We're thrilled to partner with ONR to empower both teachers and their students... [helping to] connect classroom lessons in STEM to the diverse men and women working in STEM.
San Diego, CA (PRWEB) January 22, 2014
Sally Ride Science, with support from the Office of Naval Research (ONR), will deliver in-person training to educators in Spanish Fort, Alabama, on Saturday, January 25, 2014. The event (already booked to capacity) is part of Sally Ride Science's professional development program, and this particular training—Igniting Student Interest in STEM—will help improve how educators increase student engagement in science, technology, engineering, and math (STEM) and interest in STEM careers.
Sally Ride Science faculty will travel from across the country to meet with dozens of local educators and administrators for one day of training in which attendees will learn how to build student interest in STEM through engaging techniques that connect standards-based content with current topics, STEM career paths, and examples of diverse scientists working in the field today.
"We want to help teachers cultivate college- and career-readiness, and get their students thinking about their futures and the possibilities that exist for them in STEM careers," said Dr. Karen Flammer, co-founder of Sally Ride Science. "This focus of this one-day training event—like the one we'll be doing in Washington D.C. on April 26, which is open to the public—is to connect classroom lessons in STEM to the diverse men and women working in STEM, thereby allowing students to picture themselves as STEM professionals."
Educators will receive professional development credit along with Sally Ride Science print books and science eBooks, as well as other resources they can incorporate into classroom instruction to enhance learning. Sally Ride Science faculty, composed of nationally recognized current and former teachers, will lead the training.
"We're thrilled to partner with ONR to empower both teachers and their students," said Dr. Flammer. "Our partnership with them is one of many we enjoy—including ExxonMobil, Northrop Grumman, among others—that help us deliver training and support throughout the country for educators in upper elementary middle schools."
About the Office of Naval Research
The Department of the Navy's Office of Naval Research (ONR) provides the science and technology necessary to maintain the Navy and Marine Corps' technological advantage. Through its affiliates, ONR is a leader in science and technology with engagement in 50 states, 70 countries, 1,035 institutions of higher learning and 914 industry partners. ONR employs approximately 1,400 people, comprising uniformed, civilian and contract personnel, with additional employees at the Naval Research Lab in Washington, D.C.
About Sally Ride Science
Sally Ride Science, founded by Dr. Sally Ride, America's first woman in space, provides college and career readiness training and tools to build students' passion for STEM fields and help teachers incorporate engaging career-focused approaches into their existing instruction. Sally Ride Science administers the Sally Ride Science Academy Brought to You by ExxonMobil, a professional development program for educators in Grades 4-8, the Sally Ride Online Academy, an online professional development program open to all educators, STEM Central, a web-based searchable database of online resources for STEM topics and careers, and Sally Ride EarthKAM, a unique NASA-backed educational outreach program enabling students, teachers, and the public to learn about Earth from the unique perspective of space. Visit http://www.sallyridescience.com for more information.