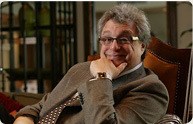 Beverly Hills, CA (PRWEB) January 23, 2014
Moderation Management has announced that Dr. Marc Kern, clinical director of Alternatives Treatment Center, has been brought on as the new head of the board. Dr. Kern has been a member of the MM board since 1995, just one year after the start of Moderation Management.
Dr. Kern is a long-standing figurehead of the moderation movement and a huge supporter in its implementation into everyday lives. He serves as the clinical board director at Alternatives Treatment Center, the only treatment program in Los Angeles that teaches the principles of alcohol moderation. Dr. Marc Kern has devoted a large part of his career to drawing awareness that addiction is never black and white. He hopes to show the general public that there are many personal treatment options.
"I am extremely excited and honored to be named as the new chairman of the board of MM. New research continually supports the need for a new approach to alcohol abuse. MM provides this new approach and will help advance societies evolving questions about when, how and why to seek assistance for your reliance on alcohol. We provide an alternative way to approach these problems and help find long term solutions."
Commenting on Dr. Kern's new role Moderation Management states:
"Moderation Management is excited to welcome Dr. Marc Kern as our new Chairman of the Moderation Management Board of Directors. Dr. Kern brings his passion for outreach and a new perspective to Moderation Management. As both a therapeutic professional and an experienced leader of the Los Angeles Moderation movement, Dr. Kern will use his unique skills to help lead us as our 501(c)3 non-profit organization grows. We are grateful to Dr. Kern, and to all members of our Board of Directors, for their ongoing and enthusiastic support during this time of transition."
Dr. Marc Kern
In 1982, Dr. Marc Kern received his Ph.D. in Clinical Psychology from the California School of Professional Psychology (now called Alliant University). In 1983 he founded Addiction Alternatives as a private practice in Los Angeles, California, to provide clients with non-12-step addiction treatment alternatives. At Alternatives, Dr. Kern serves as the Director of Clinical Services.
Dr. Kern regularly speaks at national and international professional conferences, conventions and workshops. He has been on the Board of Directors of Moderation Management since it's inception. Previously, he was on other alternative self-help group Board of Directors such as SMART Recovery and a member of the original board of Rational Recovery.
As a guest addiction expert, Dr. Kern has made over 100 media appearances, including syndicated and local radio and TV shows, including 20/20, ABC's popular network newsmagazine show, and CNN's renowned Larry King Live. He has also been featured in articles in dozens of daily newspapers and national magazines.
His practical self-help book "Take Control, Now!" is a do-it-yourself blueprint for managing unwanted habits. His work has been published in professional publications, including the prestigious International Journal of the Addictions. He also co-authored "Responsible Drinking," which is the authoritative book on the Moderation Management program. It received the prestigious "Self-Help Seal of Merit" from the Association for Behavior and Cognitive Therapies.
Moderation Management
Moderation Management (MM) is a behavioral change program and national support group network for people concerned about their drinking and who desire to make positive lifestyle changes. MM empowers individuals to accept personal responsibility for choosing and maintaining their own path, whether moderation or abstinence. MM promotes early self-recognition of risky drinking behavior, when moderate drinking is a more easily achievable goal.
According to the NIAAA and many other independent researchers, there are four times as many problem drinkers as alcoholics in this country. Yet there are very few programs that specifically address the needs of beginning stage problem drinkers, while there are literally thousands of programs for the smaller population who are seriously alcohol dependent.
By the time people reach serious stages of alcohol dependency, changing drinking becomes more difficult, and treatment is usually costly. MM believes that this situation needs to be remedied in the interest of public health and human kindness with early intervention and harm reduction programs. Moderation programs are less costly, shorter in duration, less intensive, and have higher success rates than traditional abstinence-only approaches.
Nine out of ten problem drinkers today actively and purposefully avoid traditional treatment approaches. This is because they know that most traditional programs will label them as "alcoholic", probably force attendance at 12 step and abstinence based meetings, and prescribe lifetime abstinence as the only acceptable change in drinking.
Outcome studies indicate that professional programs, which offer both moderation and abstinence, have higher success rates than those that offer abstinence only. Clients tend to self-select the behavior change options that will work best for them.
Moderation Management is recognized as an evidence-based program, on a similar level to other mainstream rehabilitation therapies. MM is listed on SAMSHA's National Registry of Evidence-based Programs and Practices (NREPP) website.
MM was the first moderation-based support and help entry on the National Institute on Alcohol Abuse and Alcoholism (NIAAA) "Rethinking Drinking" website.