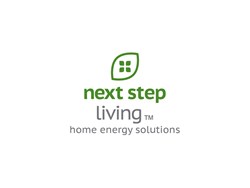 Massachusetts Gubernatorial Cleantech Forum, February 13 at The Boston Design Center, hosted by Next Step Living and Xconomy
Boston, MA (PRWEB) January 22, 2014
WHAT: 2013 was the third straight year of double-digit growth in the Commonwealth's cleantech economy. Almost 80,000 Massachusetts residents work for 5,557 companies in the cleantech sector. That represents an 11.8 percent growth rate last year over 2012.*
To explore the role of government in maintaining this growth and advocating the use of clean energy, Next Step Living is hosting a forum for the gubernatorial candidates on February 13 at 10 a.m. Bob Buderi, founder, CEO and editor in chief of Xconomy, will moderate the event.
Each candidate will make a three- to five-minute opening statement and field questions from the moderator and members of the audience, most of whom will be Next Step Living employees and invited guests.
WHO: Next Step Living, No. 84 on the Inc. 500 list of fast-growing companies, is New England's leading whole-home energy solutions company, serving more than 60,000 households since 2008. Headquartered in Boston, the company has almost 800 employees.
Xconomy is an innovative news and events organization headquartered in Cambridge and on the ground in nine key innovation clusters around the United States. It is one of the nation's leading voices on innovation.
WHERE: The Boston Design Center, Room 548, One Design Center Place, Boston, MA 02110, in the Boston Marine Industrial Park.
WHEN: Thursday, February 13, 2014 from 10 a.m. to 11:30 a.m.
*Massachusetts Clean Energy Center 2013 Clean Energy Industry Report available at MassCEC.com/content/2013-clean-energy-industry-report