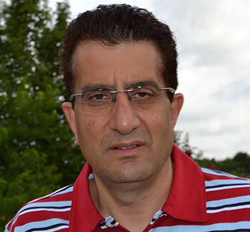 The death rate for cancer has dropped over the last twenty years, and yet instances of oral and oesophageal cancers are on the rise
(PRWEB) January 28, 2014
Tariq Drabu, leading Manchester dentist and owner of the Langley Dental Practice in Middleton, Manchester, was recently talking about Oral Cancer. He was expressing his concerns about the rise in instances of oral cancer. He is a renowned dentist and mentor of postgraduate students. He is also the highly respected Clinical Lead Dentist for Oral Surgery Clinical Assessment and treatment Services for NHS Heywood in Middleton.
He was speaking recently in reference to an article recently published by the Dental Tribune website on the 9th of January 2014. The full article can be seen below. The article highlights work being done by researchers in the UK and USA which has highlighted a rise in oral cancers. The article can be read here.
Tariq Drabu, who is based in Manchester, remarked, "The death rate for cancer has dropped over the last twenty years and yet instances of oral and oesophageal cancers are on the rise. This is an alarming statistic. Researchers in the UK and the US are recording rises in these types of cancer and it is highlighting an urgent need to address the problem. The research statistics form the US revealed that in 2005 nearly 30,000 patients died from cancers of the tongue, mouth, pharynx and other types of oral cancer. These are shocking statistics."
Tariq Drabu is a leading dentist so he understands to the importance of educating the public on good oral health. He continued by saying, "The dental profession must take action to educate and inform the public about oral cancers and about how to prevent them. We need to ensure our patients understand the importance of good oral hygiene and of the dangers of excessive alcohol consumption and smoking."
Speaking from his busy practice, Tariq Drabu of Middleton Manchester said, "Cancer Research UK has also published research that shows an increase of almost 50% in deaths as a result of oral cancers. Current figures indicate that approximately 7,600 people die of this disease every year. As dentists, we must join forces to address this serious issue. We must all work together to support the researchers and to find ways to help patients take better care of their oral health."
Tariq Drabu works in Manchester as a leading dental expert and family dentist, so he has experienced first-hand the pain and loss that oral cancers can cause. He said, "This is a cancer that we can fight, and we must fight it. We have the knowledge and expertise to educate the public and help them take better care of their teeth and gums. Good oral health and regular visits to the dentist have been proven to reduce the risks of oral cancer and if it is on the rise, we must accept that not enough is being done. We must all do more. I believe that by working together we can better inform the public. We must also do what we can to encourage and support organisations like Cancer Research UK in their amazing work to fight this terrible disease."
About Dr Tariq Drabu
Dr Tariq Drabu is a highly experienced and well known dentist and GDC registrant. He is accredited as a Specialist in Oral Surgery by the General Dental Council. Dr Tariq Drabu practices at his Langley Dental Practice. Dr Drabu is a leading name in dentistry, with more than 25 years' experience in both general practice and hospital dentistry. Dr Tariq Drabu is also the Clinical Lead Dentist for the Oral Surgery Clinical Assessment and Treatment Services at NHS Heywood, Middleton and Rochdale. He is a specialist staff member at The UCLan Dental Clinic in Preston.