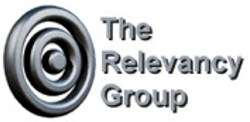 Our team has worked hard to develop the industry's first hybrid email solution that provides all the benefits of an on-premise solution with the convenience of SaaS
Atlanta (PRWEB) January 22, 2014
MessageGears, the industry's first hybrid email marketing solution, announced today that it performed well across multiple categories by market research firm, The Relevancy Group. The announcement was made in The Relevancy Group's The Relevancy Ring – ESP Buyers' Guide - 2014, which was unveiled at this week's Email Evolution Conference 2014 in Miami.
The Relevancy Group gave MessageGears superior ratings for product innovation, revealing that the email service provider constantly improves its offering with monthly software updates. MessageGears was also recognized for its high system reliability. In fact, The Relevancy Group's report found that MessageGear's cloud-native design has resulted in zero scheduled downtime.
"MessageGears is a relatively new company and offers a fantastic hybrid of the SaaS and on-premise model," said David Daniels, founder and CEO of The Relevancy Group.
The market research firm also awarded The Gold Relevancy Ring Client Satisfaction Award (mid-market vendors) to MessageGears' for infrastructure stability and product innovation. Among mid-market vendors, MessageGears earned The Silver Relevancy Ring Client Award for integration. These awards were based upon client satisfaction data.
"Our team has worked hard to develop the industry's first hybrid email solution that provides all the benefits of an on-premise solution with the convenience of SaaS," said Dan Roy, co-founder and CEO of MessageGears. "We're extremely proud that our unique and powerful technology is now recognized by one of the digital industry's leading market research firms."
Click here to register for a free issue of The Marketer Quarterly, which includes an excerpt of The Relevancy Ring. The full report can be purchased directly from The Relevancy Group.
###
About MessageGears
Based in Atlanta, MessageGears is the only email marketing platform to offer a hybrid solution. The technology runs partly on-premise, and connects directly to an enterprise company's database, giving customers secure access to their marketing data. MessageGears is the first in the industry to combine this technology with a cloud-based delivery system that assembles, delivers and tracks messages. As a result, the unique and powerful architecture provides all the benefits of an on-premise solution with the convenience of SaaS. To learn more, visit messagegears.com and follow @MessageGears on Twitter.