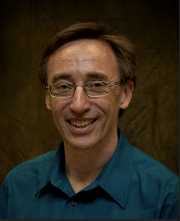 I am honored to be included in this list of information security professionals.
Pittsburgh, PA and Birmingham, AL (PRWEB) January 22, 2014
Gary Warner, co-founder and Chief Technologist for Malcovery®, the leader in delivering actionable intelligence that can be applied to neutralize the threats and actions by cyber criminals in the areas of phishing, spam and malware, was today named by BankInfo Security as one of the Top 10 influencers in banking information security. As the article states, Mr. Warner is a recognized expert in phishing attacks and international cybersecurity fraud. Gary is also the Director of Research in Computer Forensics at the University of Alabama at Birmingham (UAB). He directs the UAB Computer Forensics Research Laboratory (CFRL) that focuses on developing investigative tools and techniques for analyzing digital evidence in the areas of spam, phishing and malware.
"I am honored to be included in this list of information security professionals," stated Warner. "At both Malcovery and UAB I have worked to contribute to the research and application of email-based threat intelligence, a market that is now rapidly emerging in the information security space, and is very important in the banking sector."
The BankInfo Security list can be viewed at http://www.bankinfosecurity.com/top-10-influencers-in-banking-infosec-a-6367
Malcovery was launched in early 2013 as a result of an exclusive worldwide license with the University of Alabama at Birmingham (UAB) and based on research conducted at the UAB Center for Information Assurance and Joint Forensics Research (CIA|JFR). The company has quickly gained commercial success with enterprise customers such as eBay, Facebook, IBM, VISA, Citi, Assurant, Regions, and LinkedIn. Key partners and resellers include IBM, Agari, Wombat Security, Internet Identity (IID), PPMA, GuardSight, Core Support, Bishop Technologies and ReSoft International.
About Malcovery® Security
Malcovery Security is the leading provider of actionable cyber security intelligence and forensic analysis about email-based threats (phishing, spam and malware), delivered through software and services, that identify, prioritize and target cybercriminal activities and provides effective countermeasures.
The company's patented and patent-pending technology provides the ability to identify the root sources of cybercrime attacks (servers, perpetrators, locations, etc.), delivering rich actionable intelligence information about cross-brand attacks and targeted attacks, as well as advanced notification of emerging email-based threats.
Unlike services that serve only as a reactive response to these attacks today—services that simply address the symptoms but cannot provide the intelligence to actually stop the cybercriminal and their activities—Malcovery Security's solutions provide the unique intelligence required to respond effectively to attacks on customers' brands, to disrupt email-based threats on an organization.
Malcovery Security has offices in Pittsburgh, PA and Birmingham, AL. For more information, please visit http://www.malcovery.com or connect with Malcovery on Facebook (facebook.com/malcovery), Twitter (@malcovery), and LinkedIn (http://www.linkedin.com/company/malcovery-security).
Editor's Note: Malcovery® is a registered trademark. 'Identify the Source. Stop the Threat.' TM is a trademark of Malcovery Security, LLC. All other trademarks mentioned herein are the protected properties of their respective owners.