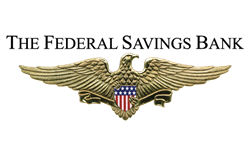 Here are a few habits you might think are good that can actually get in the way of getting approved for a home loan.
Chicago, IL (PRWEB) January 22, 2014
There are several known ways to improve your credit score, from making payments on time and keeping balances low to not having too many credit cards. When it comes to mortgages, however, not all credit habits are created equal. In fact, there are a few habits you might think are good that can actually get in the way of getting approved for a home loan.
Paying it off
Some consumers who use credit cards prefer to pay off the amount in full right away at the end of the month. The next month might be the same, and they end up with little or no debt. A lot of people would consider this a responsible spending habit, but lenders might not feel the same way. This might be because credit companies report credit balances at the same time every month, and it could be before you have paid your bill. This means the remaining balance will still be reported to your mortgage lender.
Lenders will use a credit report to determine what type of borrower you are. If your report shows liabilities like a remaining balance, it could affect the approval process even if the debt was paid off later. To fix this issue, a consumer can call their credit company to find out when they report ratings to lenders.
There are a few habits that can bring down your credit rating and have an impact on your ability to get a mortgage, as well.
Late payments
With credit cards, consumers are required to make a payment on their debt every month. While a lot of credit card companies have simplified the process by setting up automatic bill pay and allowing holders to access their accounts online, there are many consumers who miss their due dates. Not only can this lead to late fees and penalties, the habit can bring down a credit score. As lenders continue to increase the standards for home loan approvals, missing credit card payments could be the difference between getting approved for a mortgage or not.
New credit
Every time you open up a credit card, it can impact your overall credit rating. When a person has several different cards, it can increase the chances that they will rack up more debt. Keeping a limited number of credit cards may be the best practice for a good score. If a person has several credit cards, closing them without paying off the balance first can also bring down a score.
Total Debt
While paying off your credit balance every month might have an adverse effect on your credit score, owing too much can have the same impact. Credit card scores are compiled using different pieces of information about your credit habits. Part of the score has to do with the total amount of debt that is owed. Having large balances can bring down a credit score dramatically. If you use your credit cards for frequent shopping, the habit of keeping large balances might make you unqualified for certain loan terms.
Contact The Federal Savings Bank, a veteran owned bank, to explore mortgage options.