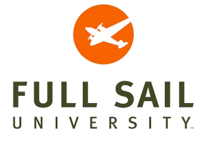 "We are tremendously proud of all our successful grads across the industry and we extend our sincere congratulations to each of the graduates this year who helped bring GRAMMY®-nominated projects to life."
Winter Park, FL (PRWEB) January 23, 2014
Full Sail University is proud to announce that 64 Full Sail University graduates and one current student have worked on 53 artist releases nominated for GRAMMYs® at the 56th Annual Awards airing live on Sunday, January 26, 2014 on CBS.
During this year's awards, Full Sail University graduates and students have contributed to numerous artist projects nominated across 42 categories including: Album of the Year, Record of the Year, Song of the Year, Best Rap Album, Best Large Jazz Ensemble Album, Best Gospel Song, and Best R&B Album, just to name a few. Full Sail University graduates have worked on 17 GRAMMY®-award winning Album of the Year releases over the past 24 years.
Current Full Sail University Hall of Fame inductee, Demacio "Demo" Castellon, who graduated from the university's Recording Arts degree program, contributed to Jay Z's Magna Carta…Holy Grail, by serving as a mixer for 8 songs and as co-engineer of 11 of the album's 16 tracks. In addition, graduates of Full Sail University have worked on GRAMMY® nominated releases in various roles including: Composing, Engineering, Mastering, Mixing, Producing, Vocal Engineering and A&R for artists such as Robin Thicke, Daft Punk, Pharrell, Tony Bennett, Calvin Harris, Led Zeppelin, Black Sabbath, Blake Shelton, The Rolling Stones, and many more.
Two Full Sail University alumni that are eligible to earn their own GRAMMY® at the 56th Annual GRAMMY® Awards include:

Andrew Coleman, Engineer, Record of the Year, Blurred Lines, Robin Thicke featuring T.I. and Pharrell
Brad Todd, Vocal Engineer, Best R&B Album, R&B Divas, Faith Evans
"Our university community looks forward to celebrating the incredible accomplishments of our alumni during the 56th Annual GRAMMY® Awards," said Jay Noble, Vice President, Alumni Relations, Full Sail University. "We are tremendously proud of all our successful grads across the industry and we extend our sincere congratulations to each of the graduates this year who helped bring GRAMMY®-nominated projects to life."
For more information on the 56th Annual GRAMMY® Awards Ceremony, please visit http://www.grammy.com and to learn more about Full Sail alumni who have worked on this year's GRAMMY®-nominated projects, visit http://www.fullsailblog.com/alumni-on-nominees-for-the-56th-annual-grammy-awards/
About Full Sail University:
Full Sail University is an award-winning educational leader for those pursuing careers in the entertainment and media industry. Founded in 1979, Full Sail has been recognized as one of the Top Five Game Degree Programs by Electronic Gaming Monthly, one of the Best Music Programs by Rolling Stone Magazine, and one of the Best Film Programs by UNleashed Magazine. Recently, Full Sail received the "21st Century Best Practices in Distance Learning Award" from the United States Distance Learning Association, was named the "School/College of the Year" by the Florida Association of Postsecondary Schools and Colleges, and was recognized as one of the Top 100 Social Media Colleges by Studentadvisor.com.
Full Sail offers on-campus and online Master's, Bachelor's, and Associate's degree programs in areas related to animation, art, business, education, graphic design, film, marketing, web development, music, recording arts, sports, and video games. Full Sail graduate credits include work on OSCAR®, Emmy®, GRAMMY®, ADDY®, MTV Video Music Award, and VGX Video Game Award nominated and winning projects.
http://www.twitter.com/fullsail
http://www.facebook.com/fullsailuniversity