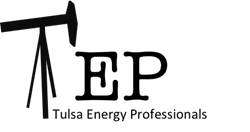 Tulsa, OK (PRWEB) January 31, 2014
The latest Tulsa Energy Professionals (TEP) networking mixer is scheduled for Thursday, February 13 from 5:00pm until 8:00pm at the Penthouse Rooftop Bar of the Mayo Hotel in downtown Tulsa. Attendees are urged to RSVP here. The February mixer sponsor is Genscape, a leading global provider of real-time fundamental data, commodity production forecasts, and intelligence for energy markets. Read more about the company by clicking here.
This is the fourth networking mixer for the Tulsa Energy Professionals group, which was created in early 2013 and has quickly become the premier networking community for energy industry leaders in Tulsa. Run by local energy professionals, Tulsa Energy Professionals gained over two hundred members representing over thirty Tulsa organizations throughout its first year. The group's quarterly networking mixers allow attendees to meet new business connections, gain insights into industry trends, and collaborate with colleagues. Global consulting and solutions firm capSpire, located in downtown Tulsa, spearheaded the creation of Tulsa Energy Professionals and continues to serve as event organizer. The networking group wrapped up the final quarter of 2013 with its largest networking mixer to date. The event on November 14, 2013 drew nearly one hundred attendees at the Mayo Hotel in downtown Tulsa.
"Tulsa Energy Professionals is an excellent private sector initiative to create new networking opportunities and encourage economic growth within the local energy industry. We were thrilled to wrap up 2013 with our largest mixer to date with attendees spanning from traders and accountant to developers and senior-level management. We know 2014 will bring new opportunities to expand our group and continue to offer networking opportunities for Tulsa energy professionals," says capSpire VP of Marketing and Sales Trent Amos.
The Tulsa Energy Professionals networking group can be found on LinkedIn.
Upcoming events are posted on the LinkedIn page as well as capSpire's Facebook page.
About capSpire
capSpire is a global consulting and solutions company that creates, customizes, and implements meaningful technology for commodity focused organizations. With expertise in commodities trading, risk management, and complex enterprise content management, capSpire creates valuable business process and technical solutions for Fortune 500 companies. The firm's flagship product, Gravitate, is revolutionizing the way companies communicate with their clients. capSpire offers an unparalleled leveled of service and is headquartered in Northwest Arkansas, with additional offices in Tulsa, Oklahoma and Dublin, Ireland. The firm was recently recognized as the fastest growing private company in Arkansas. Visit http://www.capspire.com for more information.