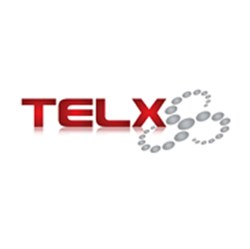 Miami, FL (PRWEB) January 24, 2014
In today's business environment, anywhere in the world, having an information technology (IT) support team is essential. Dedicated, trained personnel to tackle the sometimes difficult and complicated technological problems that arise can not only save time, but save money and keep a business from missing precious sales. Yet recruiting, training, and organizing an IT team can be a huge task, and then maintaining that team is a serious expense. This is why more and more companies are deciding to outsource their IT support to affordable, established, and experienced companies, like Telx.
Telx Computers, an IT services company rated one of the top IT companies in Miami, announces expert IT services to businesses, small and large, throughout the nation of Israel.
About Telx services: Fixed-price support programs that keep IT spending low and manageable are Telx's specialty, and Telx makes sure that their clients receive proactive monitoring of networks and systems.
Telx employs a state-of-the art help desk service, which allows clients to call for support at any time of day, any day per week, and receive help from a qualified technician over the phone. If a problem can't be solved through the help desk, Telx will send a technician directly to the location, in order to fix the problem on-site. However, Telx has a reputation of fixing problems before it's necessary to do so. Usually, an on-site technician is not even required, as Telx usually solves problems before they occur. Telx also maintains and repairs servers as needed on a regular basis.
Telx's IT Services in Israel are more expansive than just computer support and network monitoring. They can assist clients in setting up a secure network, as well as a hosted exchange server, like Microsoft Exchange. Besides server technology and exchange set up, Telx installs internet communication equipment, from DSL, cable, T1, T3, and satellite connections.
If required, Telx also offers clients firewall security as part of their IT consulting, using hardware-based firewall technology that administers and arbitrates a business network. The firewall is part of a triple-pronged security solution offered by Telx, which includes security software on clients' systems, as well as the aforementioned 24/7 security monitoring.
Miami PC repair Telx Computers company's goal is to enable their clients to earn profits from their core business, while ensuring that they comply with the technology market environment requirements in the most cost effective manner. Telx's staff is committed to excellence, and that is found in all of their many different services.
Telx offers 24x7 Help Desk Services with high-quality remote support every hour of every day. When needed - Telx is only a phone call away. Cloud Services with full suite of online pc tech support, Telx's data center is secure and always available 24/7 with top layer of backup system for emergencies.
For More info please visit http://www.telxcomputers.com/.