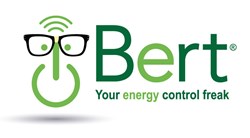 Cisco Live; Milan Italy (PRWEB) January 28, 2014
Best Energy Reduction Technologies, LLC (BERT) , the leading supplier of Wi Fi based plug load management systems, announces the new Bert® 230M, a European CEE7/7 version of the BERT product line. The Bert® 230M supports up to 250 Volts and 16 Amps and will work with plug load devices in many European countries such as Austria, Belgium, France, Germany, Italy, Spain, etc. Advance orders are currently being accepted for shipment in early May of this year.
The new Bert® 230M is fully integrated with the Cisco EnergyWise Management Software. The Bert® 230M enables the Cisco EnergyWise platform to measure, analyze, and control plug load devices that don't have Internet Protocol (IP) capabilities such as refrigerators, coffee makers, copiers, water coolers, vending machines, lamps, and projectors. The combined solution gives building and energy managers the ability to manage their non-IT plug load via their existing Wi Fi network along with their IT plug load in one integrated system. BERT provides products for the US market, such as the Bert® 110M, that are also integrated with the Cisco EnergyWise Management Software.
"The Bert® 230M continues the expansion of our product line to include much of Europe. We see the European market as a great opportunity for BERT, because Europeans are very energy conscious and electricity can be very expensive," says Scott Yetter, CEO of Best Energy Reduction Technologies LLC (BERT).
About The Bert® Plug Load Management System
The Bert® Plug Load Management System consists of the Bertbrain 1000M software application and a virtually unlimited number of Berts®. By simply plugging water coolers, coffee machines, printers, copiers, etc. into Bert®, facility and energy managers can remotely measure, analyze and control all plug loads. Bert® runs on the existing Wi-Fi network so all devices can be remotely controlled in mass by creating schedules to turn equipment off when buildings are not in use during nights, weekends and holidays. The Bert® Plug Load Management System installs quickly so energy savings are immediate and payback is between 1 and 2 years.
Learn more about how sporting venues, K-12 schools, colleges, offices, hospitals, state/local governments and retailers manage plug load with Bert® by visiting http://www.bertbrain.com.