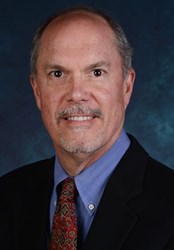 Jeff's ability to move projects forward will deliver significant value to our clients
Atlanta, GA (PRWEB) January 23, 2014
PossibleNOW, the leading provider of customer experience and enterprise preference management solutions, today announced longtime enterprise software executive Jeff Jarvis as Vice-President and General Manager, Preference Management Consulting. Jarvis will lead PossibleNOW's preference management consulting group, the strategic arm to PossibleNOW's MyPreferences®, a SaaS-based platform for the collection, management and distribution of consumer preferences and profiles.
"Jeff is a seasoned leader who understands major project planning and implementation from inside the enterprise," said Scott Frey, CEO of PossibleNOW. "His ability to grow our team, add capabilities and move projects forward will deliver significant value to our clients."
Prior to joining PossibleNOW, Jarvis served as COO at Freebeepay, a mobile software applications company. Prior to that, he held senior management positions at technology companies including Agentek, Supportsoft, CoreNetworks, Com21, Netschools and more. His career began at IBM where he rose through the management ranks over a decade of service. A graduate of the University of South Florida, Jarvis holds an MBA from the University of Washington.
As Vice-President and General Manager, Preference Management Consulting, Jarvis will oversee a team of implementation specialists dedicated to assisting enterprises as they work towards broader customer experience and engagement goals.
"PossibleNOW holds a leadership position in preference management and customer experience," says Jarvis. "With that in mind, I'm excited to take its consulting group to the next level and help enterprises realize the full value and potential of its platform."
About PossibleNOW
PossibleNOW, headquartered near Atlanta, Georgia, enables businesses to build lasting, profitable relationships with customers, partners and employees through preference management technology. MyPreferences®, our enterprise preference management platform, empowers companies to listen to and learn from their customers through the active collection and management of preferences such as product interest, channel preference and frequency of communication. MyPreferences easily integrates into existing applications such as CRMs and marketing databases. The MyPreferences platform's flexibility, security and compliance protections make it ideal for serving as the central repository for customer data inside the enterprise and for minimizing regulatory compliance risk.
For more information, call (800) 585-4888 or (770) 255-1020, e-mail info(at)possiblenow(dot)com or visit http://www.possiblenow.com.