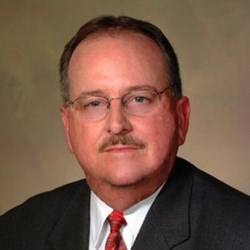 We have a unique opportunity to increase the quality of care being provided, and at the same time reduce the overall cost of care by providing services in non-hospital settings.
Austin, Texas (PRWEB) January 23, 2014
WhiteGlove Health, an industry leader in Direct Primary Care and population health management, has created a new division dedicated to providing services that improve the quality and reduce the costs of unnecessary or inappropriate healthcare. Working with organizations that have responsibility for the quality of care and hold the financial risk for their members in the Managed Medicare, Managed Medicaid and ACO space, WhiteGlove Health will offer solutions that reduce unnecessary hospitalizations, moderate readmissions post-discharge from acute care hospitals, and impact unnecessary ER utilizations.
The creation of this new division comes in response to several reports of wasteful and avoidable healthcare spending in the US. The Dartmouth Institute for Health Policy and Clinical Practice estimates that 30% of all Medicare clinical care spending could be avoided without compromising outcomes, which translates to roughly $700 billion in total US health care spending. Medicare reported last year that in 2011 approximately 12 percent of Medicare hospital admissions became $17 Billion in readmissions that could have been avoided through proper care management. According to a RAND study, emergency departments drive about 50% of all US hospital admissions, including a 17% increase in unscheduled admissions between 2003 and 2009. The New York State Department of Health found that nearly 15% of all initial admissions to hospitals in New York alone that were initially avoidable started a chain of readmissions. The impact of these statistics show an ever increasing cost of misguided or mismanaged care that WhiteGlove Health aims to alleviate.
To direct WhiteGlove Health's new endeavor, Gene Miller has been appointed President of the Value-Based Care Division. A seasoned executive with over 30 + years' experience in healthcare services, Mr. Miller most recently served as Chief Sales Officer for Paladina Health, President of ModernMed Inc., and was Senior Vice President of INSPIRIS Inc. Throughout his career. Gene has demonstrated an ability to develop and grow new and innovative health care programs.
"I am very excited to be joining the WhiteGlove Health team as we look to expand its very successful existing clinical programs to new patient populations and new clients across the nation" Gene remarked. "We have a unique opportunity to increase the quality of care being provided, and at the same time reduce the overall cost of care by providing services in non-hospital settings."
WhiteGlove Health's CEO Nicholas A. Balog commented: "These new products, including the recently developed 'WhiteGlove Care Transitions', will provide much needed support to Medicare Advantage Plans, Accountable Care Organizations, Managed Medicaid Plans, and Health Systems. Gene has significant experience in the care management space that will undoubtedly benefit our organization and customers as we continue to focus on delivering the highest quality of care with the best possible financial outcome for individuals."
About WhiteGlove Health
WhiteGlove Health is a mobile healthcare provider that is focused on both treating the individual and achieving improved overall health and well-being of populations. Our comprehensive healthcare strategy is to provide the highest quality care at the lowest cost through highly-skilled board-certified nurse practitioners. The company began operations in 2006 and is headquartered in Austin, TX. Visit http://www.WhiteGlove.com for more information.