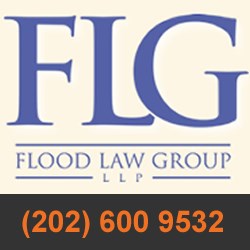 We will be watching the bellwether trials closely as the outcomes will pave the way for plaintiffs in other Actos bladder cancer trials
Washington, DC (PRWEB) January 24, 2014
With bellwether trial dates approaching, the nationally respected personal injury litigation firm Flood Law Group, LLP is now available to investigate potential Actos lawsuits on behalf of patients who have taken Actos and who been diagnosed with bladder cancer.
Actos is a prescription drug used to treat diabetes and has seen widespread use in the United States. It has made news recently as several lawsuits have been filed alleging that long-term use of Actos has led to bladder cancer in patients. According to the U.S. Judicial Panel on Multidistrict Litigation, nearly 2,700 lawsuits are now pending trial.
The US District Court for the Western District of Louisiana ordered the first case, Terrence Allen, et ux v. Takeda Pharmaceuticals North America, Inc., et al, to begin on Jan.27. The second case, John Chiody, et ux v. Takeda Pharmaceuticals America Inc., et al, is set to begin on April 14. These bellwether trials are an important part of Multidistrict Legislation (in this case MDL number 2299) as they represent all plaintiffs with similar allegations.
To date, there have been three Actos lawsuits filed in state courts. The first two (Superior Court of California, Case No. CGC-12-518535; Circuit Court for City of Baltimore, State of Maryland, Case No. 24-C12003565) were decided in favor of the plaintiffs, as juries determined that the makers of Actos hadn't provided adequate warnings about the risk of bladder cancer. The third, filed in Nevada State Court (Case No. A-12-665708-C), was decided in favor of Takeda Chemical Industries.
"We will be watching the bellwether trials closely as the outcomes will pave the way for plaintiffs in other Actos bladder cancer trials," said Chris Brown, Communications Director of Flood Law Group.
Flood Law Group will specifically be investigating lawsuits pertaining to alleged instances of bladder cancer after use of Actos.
About Flood Law Group
Flood Law Group, LLP is an experienced litigation firm, serving injured persons and families across the nation. The firm handles complex cases involving asbestos litigation, pharmaceuticals, defective medical devices, medical malpractice, birth injuries and more. Flood Law Group, LLP is also one of the top law firms in the nation to handle serious injuries and wrongful death.
For more information, visit: floodlawgroup.com.