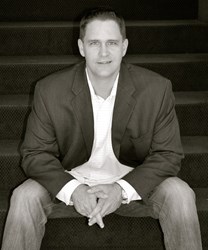 Different markets require different forms of marketing.
Temecula, CA (PRWEB) January 24, 2014
Jermaine Griggs spent 12 of the early years of his life playing for churches on the piano his grandmother won on The Price is Right, and which is still in his family 40 years later. He never learned to read music but rather learned to play by ear.
Griggs began to teach neighborhood children how to play by ear, developed workbooks, and in 2000, at age 17, he launched his business, and Hear and Play was born. Since then, he has taught tens of thousands of people to play the piano by ear.
In college while studying to become a lawyer, he became interested in internet sales and persuasion. This interview with Wes Schaeffer, The Sales Whisperer, provides insight for entrepreneurs on how Griggs went from posting the picture of a product with a descriptive sentence or two on his website, to using a picture followed by a paragraph, to making a six figure income and more, to being named Infusionsoft Ultimate Marketer of the Year. He says, "Different markets require different forms of marketing."
To listen to the entire podcast, go to http://www.thesaleswhisperer.com/session35.
About The Sales Whisperer®
Wes Schaeffer is a sales and marketing industry leader who works with and specializes in the Infusionsoft sales and marketing platform. He and his team of Infusionsoft Certified Consultants educate, support and train clients on sales and marketing practices including social media, SEO, CRM, email marketing, and ecommerce.
Visit http://www.thesaleswhisperer.com to learn more about the company, and discover how it can help your business grow.