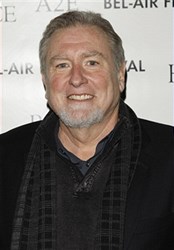 San Antonio, TX (PRWEB) January 22, 2014
Bel-Air Film Festival presents its first Triple Crown winner to sold out audience in Park City, Utah.
The Park City screening of "Return to the Hiding Place," hosted by the Bel-Air Film Festival and A2E, sold out its screening with over 600 people turned away due to being at capacity, this Sat. Jan. 18, 2014 to an audience of its peers during the Sundance Film Festival. Director Peter Spencer was in attendance along with producer Petra Spencer Pearce, Co-Director/Editor Josiah Spencer, Co-Producer Jeff Canavan, Associate Producer Anna Armstrong, and the film's cast members Rachel Spencer-Hewitt, Craig Robert Young, Mimi Sagadin, Kelly Greyson, and Joanie Stewart. "Return to the Hiding Place" is the first movie in the Bel-Air Film Festival's decade-long history to win in three categories; Best Jury Feature Film, Cinematography and Directing.
"Return to the Hiding Place" is set in Holland during WWII and follows the exploits of an army of untrained teenagers who face deadly challenges in the Resistance as they rescue Dutch Jews from the Holocaust. This multiple award winning film features John Rhys-Davies (Indiana Jones, Lord of the Rings), Craig Robert Young (NCIS:LA, Hawaii Five-O), David Thomas Jenkins (CSI:Miami, Bold and the Beautiful), and Rachel Spencer Hewitt (Fly by Night, A Civil War Christmas).
About Peter Spencer
Peter Spencer has won numerous national awards for writing, producing and directing, including his TV series, Heroes of the Faith, shown on over 2,000 stations worldwide. Peter wrote and orated Holy Art in a piece by award-winning international media-artist Christian Jankowsky, which has been exhibited at the Whitney Museum in New York and other museums and galleries throughout the Berlin, Paris and 21 major European capitals. Peter has garnered praise from the New York Times, Washington Post, and L.A. Times for his communication style. Peter's interviews with his mentor, Hans Poley led him to research the Dutch Archives, life histories and survivors of the Hiding Place and their friends. This created a world immersed in the realities of Holland in the 40's, inspiring meticulous, and a realistic script for the multi festival award winning film, Return to the Hiding Place. Additionally, Peter's most recent project in development is Thief, a drama, based on Spencer's book of the same name, which chronicles the life-story of the actual thief/revolutionary who was crucified next to Christ.