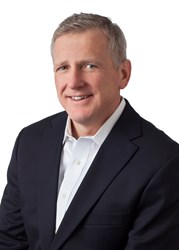 We are seeing an increased demand for our healthcare solutions, so it was essential we brought in additional healthcare finance expertise to help support our business.
Portland, OR (PRWEB) January 28, 2014
Axiom EPM, a leading provider of financial planning and performance management software for healthcare providers, today announced that David Janotha has joined the company as Industry Vice President of Healthcare. Janotha brings over 25 years of both financial and clinical experience to his new role at Axiom EPM where he will be responsible for executing business strategies and directing solution development activities. Axiom EPM hired Janotha in response to strong market demand for its integrated financial planning and decision support platform designed to address hospital and health systems unique needs.
"As Axiom EPM continues to grow its healthcare market share, attracting and retaining top talent is key to our success. We are seeing an increased demand for our healthcare solutions, so it was essential we brought in additional healthcare finance expertise to help support our business," said Peri Pierone, CEO, Axiom EPM. "We are confident that David's deep healthcare and finance industry expertise will be an invaluable addition to the company and I am pleased to welcome David to the Axiom EPM team."
Prior to joining Axiom EPM, Janotha held leadership roles at Loyola University of Chicago Medical Center, Transition Systems Inc. (TSI), Eclipsys and, most recently, at Deloitte Consulting LLP. His areas of expertise include operational budgeting and planning, strategic forecasting, cost accounting, service line profitability analysis. Janotha holds a Bachelor of Business Administration and Financial Management from Florida Southern College and a Master of Health Services Administration from the University of Michigan School of Public Health.
"Given today's dynamic business climate, it is more important than ever for healthcare organizations to evaluate financial management practices and improve the strategic impact of operational budgeting and forecasting activities, making this is a very exciting time to join Axiom EPM," said Janotha. "I am thrilled to join the team at Axiom EPM and leverage my experience to help healthcare organizations truly transform their financial management capabilities."
Axiom EPM's solutions help to streamline and integrate key financial planning and performance modeling functions. With finance-friendly modeling and reporting tools that embrace and extend Excel®, Axiom EPM delivers the sophistication and control Finance needs to be more agile and responsive to organizational needs. Its applications improve planning accuracy and efficiency, as well as, enable greater participation and collaboration across management levels.
About Axiom EPM
Axiom EPM provides sophisticated, flexible performance management solutions that empower finance professionals to analyze results, model the future and optimize organizational decision making. Solutions for budgeting & forecasting, reporting & analytics, strategy management, consolidations, capital planning, profitability & cost management are delivered on a single unified platform. Axiom EPM embraces and extends familiar Microsoft Excel® functionality, allowing finance professionals to manage data in a familiar environment – while providing unmatched modeling flexibility and enterprise performance.