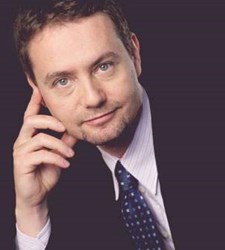 "A facelift does not halt the aging process, so following a facelift, a patient should maintain improvements with appropriate nonsurgical means."--Dr. Konstantin
New York City, NY (PRWEB) January 23, 2014
"Too often, people come to me seeking a surgical approach to facial rejuvenation, when they can achieve excellent results with a nonsurgical approach," observes Dr. Konstantin Vasyukevich, renowned plastic surgeon on New York's Upper East Side.
"The truth is, the most effective facial rejuvenation is achieved with a combination of nonsurgical and surgical procedures, because neither approach alone can produce harmonious and lasting facial rejuvenation. But it's important to know when each approach is appropriate, and use only the approach that will deliver a patient's desired results."
Dr. Konstantin explains that when someone is the early stages of facial aging, the most effective strategy is to reverse the signs of aging with a nonsurgical approach. "In this situation," he assures, "invasive surgical options are better reserved for the future."
When a patient's facial aging is already well advanced, though, Dr. Konstantin says a surgical facelift is often a good first step. "A facelift does not halt the aging process," he reminds, "so following a facelift, a patient should maintain improvements with appropriate nonsurgical means."
The nonsurgical approaches Dr. Konstantin may recommend for initial rejuvenation include basic skin care for hydration and protection from sun damage; muscle-relaxing injections to help reduce the lines of expression that result from repetitive motions like smiling, frowning, and squinting; dermal fillers to reduce the appearance of lines and wrinkles from within the facial tissues; and laser treatments that ablate surface skin to reveal newer, softer skin, or laser stimulation of deeper tissues to encourage collagen production.
Patients may benefit from one or a combination of procedures, and may be able to delay the need for a surgical facelift for many years.
When the aging process finally does overtake these options, says Dr. Konstantin, a surgical facelift can reposition facial tissues that have followed the pull of gravity, tighten the skin, and leave virtually no detectable scars.
"The goal is always to preserve and promote the health of the skin," says Dr. Konstantin. "Healthy skin will always look and feel younger, and we have a number of products and procedures to assist us in helping people look and feel vibrant no matter what their age is."
Dr. Konstantin Vasyukevich is a renowned cosmetic surgeon, in practice on New York's Upper East Side. Visit his website at http://www.bestcosmeticsurgeryny.com/, or call his office, located at 46 East 82nd Street, at 212 380 3634.