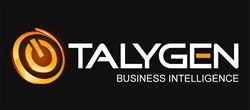 Most people think that an organizational chart is just a document with boxes and arrows, but it is so much more than that
Palo Alto, California (PRWEB) January 23, 2014
Talygen, the world leader in business management automation, today unveiled its new Organizational Chart feature that lets companies create a hierarchical structure of the organization's relationships and ranks of its parts, positions and jobs. Useful for new employees as well as seasoned company members alike, the Organizational Chart section will ensure that everyone is on the same page when it comes to company hierarchy and relationships.
"Most people think that an organizational chart is just a document with boxes and arrows, but it is so much more than that," said Harold Saini. "An organizational chart defines company roles and hierarchy. It serves as a reference for new employees, and people who have been in the company for a while can use it to reaffirm their position."
Some of the key benefits of Talygen's Organizational Chart section are:

It allows companies to create a graphical representation of the roles, positions, and jobs in the business
It gives new employees an official reference with regards to who they should report to and why
It empowers team members by clearly defining their roles in the organization
It gives people perspective and knowledge when it comes to where managers, teams, and employees belong
It enables people to quickly and easily create organizational charts thanks to the section's drag and drop features
Great for big and small organizations alike
Saini emphasized the importance of having an organizational chart for companies of all sizes. According to him, large companies need an organizational chart to reduce confusion and to clearly define various departments as well as the heads and members of each.
"It is imperative for companies with a large number of employees to create an organizational chart because it enables them to clearly lay out where each employee, manager, or executive belongs," said Saini. "People can feel alienated or confused when a company gets too big, and a document that clearly defines roles and ranks will ensure that everyone in the company is on the same page."
On the other hand, Saini said that smaller companies have to deal with blurred lines of authority or overlapping job descriptions. Since smaller organizations have a tendency to be tightly knit, he said that having an organizational chart will help small businesses clearly set their hierarchical structure.
"Small organizations can use the organizational chart to outline processes, relationships, and ranks to make sure that there is no confusion with regards to who's assigned to what," added Saini.
About Talygen
Talygen is the worldwide leader in Business Management Automation. Talygen's integrated suite of services and processes allows businesses to manage their core workflows via a cloud-based Software as a Service (SaaS) application. Talygen allows companies to automate, regulate and enforce their corporate processes. The company empowers businesses and their employees to manage the full set of corporate tasks without having to install specialized software for each of them.
With its wide variety of features, easy to use concepts and enhanced functionality, it allows end to end process management and seamless communication between stakeholders in a project or business. In today's competitive business environment, successful companies are constantly challenged with managing the entire life cycle of a project efficiently and transparently. With Talygen, companies now have more ways than ever to make that happen.
Press Contact:
Talygen, Inc.
Harold Saini
(650) 800-3850
228 Hamilton Avenue 3rd Floor
Palo Alto California 94301
Media(at)Talygen(dot)com
http://www.talygen.com