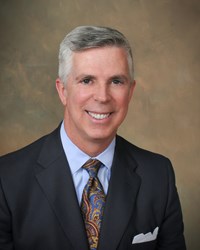 We welcome our new officers, and are confident that the leadership, experience and perspective they bring will help FLTA. Alexandra, J. Overhoff, Executive Director
Tallahassee, FL (PRWEB) January 23, 2014
The Florida Land Title Association (FLTA) is pleased to announce its executive officers for 2014. The new officers will play a vital role in helping the organization celebrate its 100th year of protecting the interests of owners and interest holders of Florida real property, and in being a driving force which acts as the "voice of the industry" in Tallahassee. "We are excited about kicking off the 100-year anniversary of this rapidly growing association with such a dedicated team of title industry professionals," explains Alexandra Overhoff, an attorney and the executive director of FLTA. "We welcome our new officers, and are confident that the leadership, experience and perspective they bring will help FLTA continue to help our members provide the public with the highest quality land title evidencing, title assurance and settlement services."
The new officers are as follows:

President – Vincent J. Cassidy of Majesty Title Services, LLC.
First Vice President and Chair, Underwriters' Section – W. Jeffry Stein, Alliant National Title Insurance
Chair, Agents' Section – Arnold "Skip" Straus, Straus & Eisler, P.A. and Enterprise Title Inc.
Immediate Past President – James C. Russick, Old Republic National Title Insurance Company
Since its inception in 1914, the FLTA has played an important role in advocating for and representing the title and settlement services industries. Collectively, these industries employ more than 7,000 people in the state of Florida. Each year the title industry insures and protects residential, commercial, and industrial properties throughout the state of Florida.
About Florida Land Title Association
The Florida Land Title Association (FLTA) was started in 1914 as a way to organize title industry representation in Tallahassee. The organization is made up of agents, attorney agents, and title insurers. The group provides education, information, and holds events throughout the year. For more information on FLTA, visit the site at http://www.FLTA.org.
###