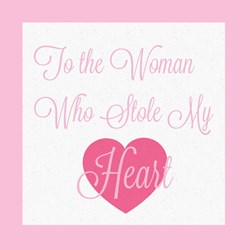 Surprise her. There is nothing more romantic than something unexpected to display in front of her friends and co-workers. - Connie Obee, Exquisite Gift Baskets Owner
Los Angeles, CA (PRWEB) January 23, 2014
When it comes to Valentine's Day gifts for her, men usually reach for the old standbys, such as flowers, candy, and teddy bears. The most popular pick of the cliché presents is flowers; unfortunately, a study revealed that only 4% of women surveyed actually want a bouquet of roses on February 14th. Guys hoping to score more points with their special ladies should steer clear of petals, and go for romantic, personalized presents, including canvas photo prints and specialty gift baskets.
According to the data, women's top picks are expensive jewelry and weekend getaways. These pricey fantasies don't jive with the national holiday spending statistics; the average American buys about $130 worth of Valentine's Day gifts, not counting meals at fancy restaurants. While the majority of their budgets go to spouses and significant others, the total tab gets divided among relatives, kids, and pets. That leaves a fairly modest amount reserved for special someones.
Exquisite Gift Baskets CEO Connie Obee encourages guys to think outside the heart-shaped box: "Every Valentine's Day, I receive calls from frantic men saying, 'Help, she hated what I got her last year!' I tell them to surprise her, have a gift basket delivered to her office. There is nothing more romantic than something unexpected to display in front of friends and co-workers."
Fortunately for men, Obee's advice is spot on---the majority of women admit that they envy friends and co-workers who receive thoughtful gifts and public displays of affection from their partners. So men should use this tip to plan an irresistible strategy. Obee notes that, "Having at least one extra special item as the highlight of the gift basket will give it the 'wow' effect and adds to the personal touch of the present. Whether you are going for fun, romantic, silly, traditional, or knock her socks off, variety is the way to go!"
Obee's open ended tip may be a bit too subtle for some guys to grasp. Since she recommends a single standout item, jewelry would be a good choice for suitors with deep pockets. Still, a store bought necklace isn't unique enough to really tug on her heartstrings. For a truly breathtaking centerpiece, custom canvas prints are the best choice.
PrintFirm.com Online Marketing Director Katherine Tattersfield feels canvas art is the key to a woman's heart: "I made my mom an artist's canvas for Christmas, and I've never seen her so happy. She was thrilled with her new wall art, so I can only imagine how she'd react if my dad gave her one instead of a B.B.Q. I'm going to give my husband a print for Valentine's Day this year, too!"
Lovers are forewarned as beautiful artwork takes a little more time to produce than a trip to the mall. The turnaround times for canvas art at PrintFirm are 10 business days for economy and 7 business days for standard. Orders placed by February 1st should arrive in time for the holiday, especially with express shipping options.
About PrintFirm
Printfirm, Inc., trusted leaders in online printing, mailing, and design since 1996.