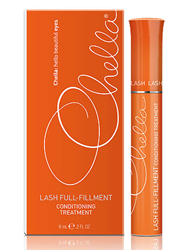 Los Angeles, CA (PRWEB) January 23, 2014
Mannfolk Public Relations is pleased to announce its representation of CHELLA, the emerging beauty brand with an array of cutting edge products in its Skin Care and Brow & Eye Collections. The acclaimed boutique PR agency is gearing up to launch a comprehensive publicity campaign for this latest addition to its diverse roster of fashion, beauty and lifestyle clients. Utilizing a nationwide multi-media approach, Mannfolk PR will engage not only the top women's glossies, but all the major, regional and niche publications along with digital outlets such as websites, blogs and social media.
The campaign will focus primarily on Chella's various spa-level quality bestsellers that feature scientifically advanced formulations for different skin concerns such as rejuvenation, maintenance and protection, as well as products for enhancing lashes, brows and other user-friendly beauty tools. According to Mannfolk PR, Chella promises to be beauty's next big thing with its next gen formulations that work synergistically to address aging at a genetic level, reactivating the skin's vital functions for potent results. Headlining the launch is the brand's groundbreaking Advanced Treatment System, prostaglandin-free Lash and Brow Conditioning treatments and new products launching this year.
ABOUT CHELLA
Founded in 2003 by Chris Kolodziejski, CHELLA is the revolutionary beauty brand that distills the very latest scientific advancements into innovative and effective solutions via its Skin Care line and a Brow & Eye collection. The name CHELLA is a contraction of the Italian expression "Ciao Bella" translated into the brand slogan "Hello Beautiful". Almost entirely manufactured in the United States, CHELLA currently retails from $9-$135 in over two hundred locations including leading domestic online e-commerce sites including Amazon, Bliss and Birch Box as well as international partners in England, France and Spain. http://www.chella.com
ABOUT MANNFOLK PR
Cited among the country's most dependable public relations agencies by Women's Wear Daily, MANNFOLK PR has offices in New York and Los Angeles with a showroom located in the heart of Hollywood for convenient celebrity access. The agency specializes in representing a dynamic range of fashion, beauty and lifestyle brands looking to heighten their visibility in a competitive media environment. In its extensive history, Mannfolk PR has helped launch and establish many now well-known brands including American Rag, American Apparel, Chaz Dean's WEN Hair and Body products and others.
Press Contact: Dorothy(at)mannfolkpr(dot)com