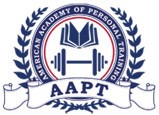 This is the main reason why I started AAPT - to better educate and prepare future personal trainers.
New York, NY (PRWEB) January 23, 2014
June 2013 AAPT graduate, Maria Francia, and September 2013 AAPT graduate, Gonzalo Elera, both started their careers as personal trainers at Hanson Fitness, an exclusive NYC private training studio owned by AAPT Founder & President, Harry Hanson. The combination of classroom education and hands-on practical training they received at AAPT clearly prepared them for success as they both have taken on a number of private clients at Hanson Fitness, which include Jesse Eisenberg and Aaron Neville.
Jesse Eisenberg, who has been training with Maria, is known for his 2010 role in The Social Network of which he was nominated for Best Actor at the Golden Globes and Academy Awards. Aaron Neville, who has been training with Gonzalo, is an American R&B and soul singer and musician who has had four top-20 hits in the United States along with four platinum-certified albums.
AAPT Founder and President Harry Hanson has been in the personal training business for over 26 years and owns several private training studios across New York City tells us, "I've known a lot of trainers through the years and many of them are mediocre at best. This is the main reason why I started AAPT - to better educate and prepare future personal trainers. Maria and Gonzalo were able to hit the ground running upon graduating from AAPT and have quickly taken on a number of high-level clientele. It's awesome to witness their accomplishments!"
AAPT is the only occupational school for personal trainers in the Northeast that is nationally accredited and offers Federal Student Aid, which makes this world-class educational opportunity available to the masses. Anyone interested can contact the full service admissions teams at each AAPT location to learn more about their options.
Headquartered in NYC with a branch in Boston, AAPT's innovative hands-on curriculum combines equal parts classroom lecture and laboratory instruction, covering subjects including exercise science, customized programming, injury prevention and business planning.