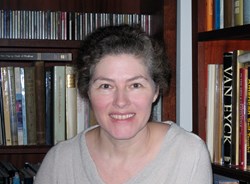 New York, NY (PRWEB) January 28, 2014
Elizabeth Singer realized that though she has a lot to offer as a NYC Psychotherapist for individuals it seemed that people were not easily finding her services on the Internet. She then thought if people did not find her then she would not be able to help as many people to improve their lives. She has therefore launched a redesign of her website, http://www.lizsingerlp.com. Along with a more contemporary design, changes have been made to the site-wide navigation to help potential and current clients find the information they need faster.
The most significant change, based on requests from site users, is the better visibility of the site making it easier to find information, important updates, articles, and blog regarding various subjects to help with understanding of what is offered and what can be accomplished. Important updates and showcasing of available types of therapy are also being added. Archived articles continue to be available as well. Some of the featured areas of therapy in her New York office are: anger management, panic disorder treatment, social anxiety, depression in parents of special needs children, and therapy for artists.
With the new design, the desire is to meet the needs of both potential clients just researching what is available out there as well as making it easier for all people to reach her for assistance. The idea is to provide many methods for clients to reach out to the psychotherapist in their own way. Sessions are available in person, by phone, email, and Skype therapist sessions.
To see the new site, visit http://www.lizsingerlp.com/.
For more information on the new site, contact:
Elizabeth Singer, LP, MFA
Licensed Psychoanalytic Psychotherapist
80 Fifth Avenue, #1406
New York, NY 10011
212-929-9897
elizabeth(dot)singer406(at)gmail(dot)com