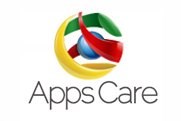 The trust Google has in our ability to provide these services is testament to the strong relationship we have built over the years and we look forward to enhancing this even further through the CSS program. - Jonathan Wade, CIO - Netpremacy
UK - (PRWEB UK) 24 January 2014
London: AppsCare is now a provider of "Customer Success Services (CSS) for Google Apps, approved by Google."
In order for AppsCare to deliver CSS, AppsCare must be a Google Apps Premier Reseller that has met criteria, specified by Google, for delivering a consistently high standard of support and advisory services for Google Apps. AppsCare can now offer Google Enterprise's high-calibre services offering, which includes enhanced technical support, proactive communication, advice and consultancy for Google Apps.
A dedicated Customer Success Manager (CSM) from AppsCare will oversee the delivery of each of these elements to ensure the customer has the best possible Google Apps experience.
Supporting more than 2,500 customers in over 30 countries worldwide, AppsCare services are already backed by leading customer care engineers and global network operations which provide the infrastructure required to deliver exceptional solution support. As a provider of CSS, AppsCare's services are tailored to individual businesses, allowing organisations to maximise the benefits of new features and products, accelerate user adoption and improve business processes and efficiency.
The CSS for Google Apps offering is made up of three parts:
1. Proactive communication: keeping customers up to date on changes and helping them to understand how they impact their business.
2. Customized advice: to improve user adoption, collaboration and identify ways to improve existing business processes using Google Apps.
3. Enhanced technical support: to quickly address all of end customer's technical support needs anytime through any medium.
Jonathan Wade, CIO at AppsCare commented: "Every customer we work with has different needs, priorities and challenges. The CSS program complements the existing global support we have provided to our customers for over fifteen years. The trust Google has in our ability to provide these services is testament to the strong relationship we have built over the years and we look forward to enhancing this even further through the CSS program."
For further information, please visit our website or email helpmegogoogle(at)appscare(dot)com.
About AppsCare
Netpremacy Global Services, global provider of cloud solutions and global managed networks launched its AppsCare® brand in March 2011 to provide a dedicated, specialist team of engineers and change management experts to manage and support the growing number of Google Apps customers. With more than 2500 customers in 30 countries AppsCare are passionate about helping its customers innovate, reduce the cost and complexity of IT operations and safely migrate from on-premise to Google Apps.