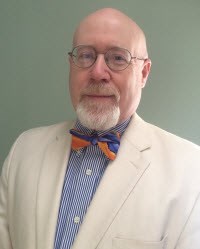 GGO has long been known for having the best consulting team and the highest service levels in the industry, and the company will continue to exceed expectations in that respect,"
Seattle, WA (PRWEB) January 26, 2014
GGO, a global leader in professional electronic discovery services for corporate legal and law firms, today announced the promotion of Robert W. Powell to President. GGO has a 12-year track record of distinguished service and technology innovation in legal services. GGO's core services include ESI collections and forensics, predictive coding, data mining and early case assessment (ECA), ESI processing, and complete document review and production.
As a nine-year veteran of GGO with more than 20 years in the network security, data mining and ediscovery industry, Powell will be responsible for continuing the company's long history of delivering world-class services and solutions. He has most recently been focused on building out a team of advanced technology subject matter experts to work alongside the project management team to provide an extra layer of support and expertise on every project. He will also focus on expanding the GGO enterprise work product repository and technology assisted review offerings in order to attain even greater efficiencies for clients.
"Robert has been a recognized leader in client services and product initiatives at GGO, driving process improvement and implementation of custom solutions both externally and across internal departments. Delighting our clients is the core of our company vision. His long history overseeing our world-class solutions teams aligns perfectly with our overall company goals. GGO has long been known for having the best consulting team and the highest service levels in the industry, and the company will continue to exceed expectations in that respect," said Bill Gallivan, the departing CEO and founding partner of GGO.
Most recently, Powell served as Vice President of Business Development at GGO, where he oversaw client services, client budget management, contracts and managed review organizations. In that role he led the expansion of GGO's managed review and consulting service offering across 5 national offices and data centers in Hong Kong and London.
During this time, he led the company's initiative to create Gist™, the company's predictive coding/TAR (technology assisted review) service offering. The Gist service leverages advanced active learning and predictive coding technology from Percognate, and the ediscovery review platform from partner Digital WarRoom, allowing GGO consultants to accelerate ediscovery and reduce the client's time and cost of document review. This amplified offering of Digital WarRoom with Percognate has won approval from NLJ200 law firm clients and Fortune 500 litigants since 2009. While Gist Assisted Review can be applied to cases of any size, exceptional results have been realized on a variety of very large and complex cases including multi-district litigation, joint defense agreements and FCSA investigations.
"GGO is well positioned to lead above the din in the ediscovery TAR and analytics market. Ours is a first-class technology that is proven to achieve very high levels of accuracy at a reasonable cost, and I'm excited to be taking on this new role" said Powell.
At LegalTech 2014, Robert and the GGO and Percognate teams will share benchmark results achieved in recent cases using the Gist service. Law firms and corporate legal teams visiting LegalTech, January 4-6 at the New York Hilton, are encouraged to send email to info@ggollc.com to arrange an onsite meeting.
About Robert Powell
Robert Powell brings more than 15 years experience in the legal and technical aspects of information security to the benefit of his NLJ200 and Fortune 500 clients in technology, biotech, pharmaceuticals, finance, and other industries on the front lines of IP and patent litigation, FCPA investigations, Antitrust and M&A 2nd requests.
As a consultant to corporations and government agencies, Robert has provided forensic, information security, network infrastructure, and litigation support services worldwide. In addition to investigating fraud and abuse for large service providers in South America and several global manufacturing firms, he has conducted comprehensive security audits, application design reviews, network performance analyses, and specialized assessments of posture for discovery, due diligence, and pending litigation.
Robert has led multi-disciplinary teams assisting clients in the development and implementation of information security strategies, including application and web servers, PKI/Encryption, VPN, Firewalls, Routers/Phone Switches and Network Equipment. He holds Professional Certifications in Information Security received with emphasis on legal, forensic, and enterprise security management issues –
Certified Information Systems.
About GGO
Since 2002, leading eDiscovery service providers at GGO have successfully completed over 3500 complex ediscovery matters, offering ESI collection, early case assessment, processing, hosting, document production, and managed review services. Customized services include M&A target data preservation, data mining, internal investigations, and GGO Gist™ TAR (technology assisted review) services.
Headquartered in Seattle, GGO offices are located in New York, San Francisco, Dallas, Hong Kong and London, serving all metropolitan markets in Europe, Asia and North America. Leading global corporations, Fortune 1000 companies, Am Law 100 law firms, and government agencies, including the Library of Congress, rely on GGO for robust technology and personalized service. To learn more about GGO, visit http://www.ggollc.com