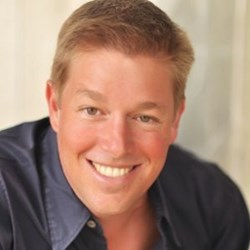 I'm humbled by the opportunity to work with Benchmark Wine Group in expanding services to the South Central U.S. wine market.
(PRWEB) January 24, 2014
With great enthusiasm, Benchmark Wine Group has announced Marshall Jones as South Central Fine Wine Consultant effective January 16, 2014. Jones comes to the leading wine ecommerce company with years of successful wine experience, which has its owner and CEO, David Parker, very excited.
"We're delighted to welcome Jones to Benchmark Wine Group, and sister companies, First Growth Technologies and CellarPros," says Parker. "His expertise with fine wine and network of collectors will allow us to bring a new level of cellar service to the South Central part of the country. His energy and strategic thinking will be an asset in expanding the company."
Jones brings extensive professional experience and wine connections to the Napa-based company. He will be a key asset to the national team focusing on acquiring cellars in Texas, Louisiana and Oklahoma. Utilizing his experience in charities, he will help Benchmark Wine Group allocate their charitable contributions. The Texas native has thrived in community outreach, further proving the "I live here, I give here" mantra of his charity, Austin Involved.
After graduating from The University of Texas at Austin with a degree in Psychology, Jones became a stockbroker for R.G. Dickinson and Company. After five years, he transitioned to the wine industry to follow his passions; wine and community. His most recent endeavor was as Executive Director of the Wine and Food Foundation of Texas.
About Benchmark Wine Group:
Established in 2002, Benchmark Wine Group acquires and sells fine and rare wine to and from retailers, restaurants and collectors. The premier online source for the world's top wines at market leading prices – Lafite, Petrus, Leroy, Krug, Sine Qua Non and Opus One – just to name a few! The Napa-based company draws on decades of collective wine industry experience to obtain the most sought-after wines in the world from private individuals and professional contacts. Benchmarkwine.com offers 24-hour access to the 25,000-bottle wine cellar, displaying inventory in real-time.
About First Growth:
First Growth Technologies provides a full suite of appraisal and cellar services for wine collectors and industry partners through its CellarPros brand. CellarPros has a nationwide presence, offering industry leading resources to the private collector in need of appraisal, management, logistics or brokerage assistance.