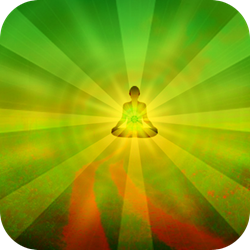 Care for those who stopped caring for themselves.
Los Angeles, CA (PRWEB) January 24, 2014
In a short advertisement titled "New Year's Revolution", people shared their goals for this year, goals like "Adventure!"; "Find true happiness in everyday life", and "care for those who stopped caring for themselves".
The video demonstrates how the path to nearly any goal begins with an investment in oneself; a positive attitude empowers action. In the closing shot, a man says "This year I just want to be more positive." Positive Vibrations shows its users that achievement is as simple as that first goal - be more positive.
Positive Vibrations is a smartphone app available for iOS and Android users which has all the tools needed for a transformation of attitude and outlook.
The app includes features like the Goal Tracker and Goal Reminders. These tools allow users to set goals for themselves and visualize clearly the path to reaching their goal, then stay motivated and productive while they follow their plan.
With the Positive Quote of the Day, users can wake up to a motivating words or wisdom, and the Flames of Change will help buoy users' positivity throughout the day - users can enter negative thoughts and watch them disappear, visualizing the reinforcement of their positivity.
Positive Vibrations also offers its users the Affirmation Wizard, which helps to keep users mentally focused on their goals in every area of life, be it health, mindfulness of the here-and-now, gratitude, love, power and more.
There are still more tools within the app, and Positive Vibrations also offers spaces for users to make their own. The Daily Journal and Chronicles let users save memories, and the Vision Boards are spaces where those images that help motivate and empower users can be saved and shared - Positive Vibrations supports social media so users can share their progress, motivate others, and form deeper connections.
"New Year's Revolution", the new advertisement for Positive Vibrations, showed that positivity empowers action, and is the first step towards achieving goals. Positive vibrations can help anyone stay motivated, stay productive and above all, stay positive.
Positive Vibrations - New Year's Revolution Video
About EagleRock Apps:
EagleRockApps started in New York, NY in 2013. The company was founded by Ira Berkowitz and his son, Chaim Berkowitz, to create useful lifestyle apps to help better the lives of others.