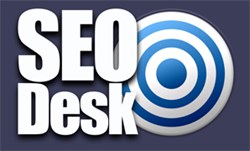 (PRWEB UK) 29 January 2014
Redlands Electrical is delighted to announce that they are offering an expanded service across London. The firm has been operating in Kingston for a considerable period of time but are now in a position to offer their range of services across more areas of London. The firm has developed their business through specialising in commercial lighting and installation work. Due to the high praise from existing clients and an increased focus on staff training, the firm is pleased to be able to offer their services to a wider selection of London clients.
One of the most valuable services provided by Redlands Electrical is the designing and building of bespoke electrical solutions and packages. The firm will be offering a range of electrical services in Richmond and Fulham, with the firm keen to provide value for money electrical services to a wide range of business. Redlands Electrical believes that a bespoke electrical design package pays for itself in a short period of time. The comfort, cost savings and assurance that comes from using an electrical design set-up that exactly meets the needs of a firm is something that will benefit most London businesses.
The firm is also keen to provide a wide range of services for clients looking to be proactive with respect to their electrical wiring and fittings. Redlands Electrical offers an extensive range of electrical testing and inspection services. The firm is now offering these electrical services in Croydon and Sutton, as well as their more established locations. The firm is happy to provide these services at a reasonable price, offering peace of mind and value for money for all businesses in the local area.
Redlands Electrical has also developed their domestic services in recent years, and this has played a role in their expansion. The firm is ready to provide a range of wiring work for domestic clients, including people moving to a new property. Redlands Electrical also offers landlord certification, helping to ensure that properties are safe and fit for habitation. Redlands Electrical is proud to have achieved so much success in the Kingston area of late, and they look forward to helping clients in other parts of London. The highly experienced team of electricians is ready to assist domestic and commercial clients make savings while at the same time making properties safer and more efficient.
About Redlands Electrical:
Redlands Electrical prides itself on the high quality of work they provide to clients in London. The company has been able to expand their services across London without compromising on quality or a friendly level of customer service. While the firm is best known for working with commercial firms, they provide domestic electrical and wiring services. The firm is also able to help landlords meet all electrical certification regulations. The firm is also able to provide design services for homeowners or businesses looking to create a bespoke wiring and electrical solution at their property.