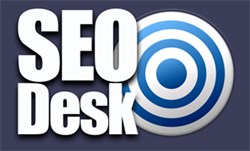 (PRWEB UK) 30 January 2014
ZEDesigns, a well-established interior design company, is pleased to announce that they are now offering house selling styling and staging services. With many homeowners struggling to sell their property, any assistance is vital, and ZEDesigns promise to restyle properties in the best possible manner to appeal to potential buyers. The designers at the company can call upon nearly 25 years' worth of experience in the interior design industry, and their skills have transformed homes across London and the South of England.
The company is regarded as offering the most stylish interior design Guildford has ever seen, and they have styles many homes in the local area. It is this experience, coupled with the designers understanding of how to appeal to as many people as possible, which makes their new house selling service such an attractive proposition when selling property. Whether the client is keen for all the assistance that they can receive, or they are looking for the best possible price, hiring a professional interior design team to restyle their home prior to placing a property on the market can work wonders. This service is also available for properties that are already on the market but are not performing in the manner the owner would like.
The firm has provided a wide range of services to clients across Surrey, with the company recognised as providing the best value interior design Surrey has to offer. The firm is happy to provide interior design services for a single room, a range of rooms or an entire house. Many clients find that once the designers have transformed one room in their property, the rest of the home looks shabby or drab in comparison. This is why an increasing number of homeowners are turning over their property to ZEDesigns to perform their magic.
The company has also been recognised as providing the best interior design Farnham has to offer. ZEDesigns can work with a variety of fabrics and materials, bringing homeowner's ambitions and aspirations to life. The company is happy to provide a free one hour consultation for clients, which enables the firm to develop a design brief based on the homeowners' aspirations and budget.
While the firm has developed their reputation for helping homeowners create their dream home, they are keen to help homeowners create the home that appeals to potential buyers. The firm has a wealth of experience in improving the style and design of properties, which provides them with the confidence to assist in selling a home.
About ZEDesigns:
ZEDesigns was established in 2005, but the team behind the firm have been operating as interior designers since 1990. This means the team has a considerable amount of experience to fall back on in providing design advice for homeowners and clients. The team has a passion for design that comes through in all of their projects, and they are happy to provide clients with a free one hour consultation.